Dracula
By Bram Stoker | shake & stir theatre co


Sink your teeth into the blood, gore and fun of Bram Stoker's thrilling original
Tickets
Adult $36
Concession $32
Members $30
26 & under $18
Group 6+ $28ea
Ticket packages
5 -shows $140
3 -shows $90






Running time 100 mins
Recommended 15+
WARNING Includes simulated violence, sexual and supernatural themes, haze and strobe lighting.


Created and adapted by shake & stir theatre co
Burrinja Theatre
SAT 3 JUN, 8PM


★★★★★ ArtsHub
'Bram Stoker would be turning in his grave with pure enjoyment.'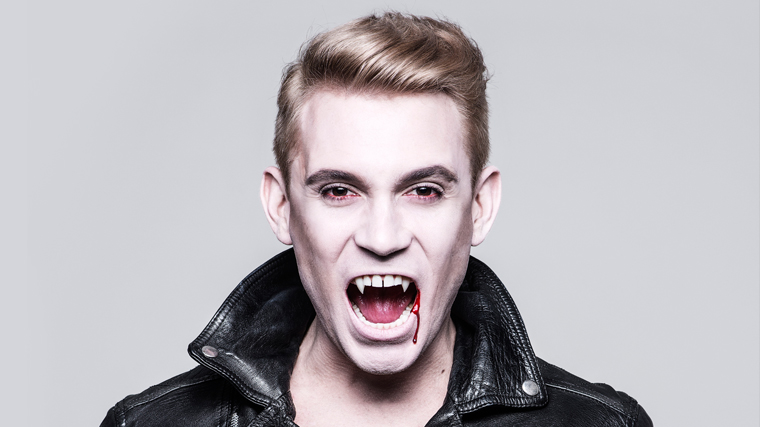 Another Bloody Classic

Forget Twilight – sink your teeth into the blood, gore and fun of Bram Stoker's thrilling original – Dracula, swooping onto the Burrinja stage in 2017.
Squeal and feel your follicles bristle with this electric classic, re-imagined for the 2017 stage by the award winning Shake and Stir theatre company– you'll be mesmerised. Stoker's gothic classic has been enthralling audiences since 1897 – now see it re-imagined for the 21st century.
What are the mysterious intentions of the strange host of castle Dracula? Alone and trapped within the castle walls, set deep in the Carpathian mountains, a young lawyer discovers that Dracula wants more than his presence at the dinner table – it looks like he might be the main course. Leaving his guest for dead and his castle behind, Dracula hoofs it to London on a quest for seduction, true love and above all - blood.
This project has been assisted by the Australian Government through the Australia Council for the Arts, its arts funding and advisory body. Tour supported by arTour an initiative of the Queensland Government through Arts Queensland, part of the Department of the Premier and Cabinet.