The Exotic Lives of Lola Montez
Finucane & Smith


The scandal is legend, decked in couture black lace, sultry song and jaw dropping dance
Tickets
Adult $36
Concession $32
Members $30
26 & under $18
Group 6+ 28ea
Ticket packages
5 -shows $140
3 -shows $190




100 mins | no interval | mature themes and haze effects

Starring triple Green Room Awards Winner of Best Actress (and direct descendant of Lola herself!) Miss Caroline Lee and Parisian dance siren Holly Durant, directed by the international Queen of Provocative Variety Moira Finucane, Lola is a wildly contemporary dreamscape steeped in Australian history and the extraordinary lives and freedom of one of the world's most adventurous women. Created in partnership with Her Majesty's Ballarat
Burrinja Theatre
THUR 21 SEPT, 8PM
"There's really no adequate way of explaining these spectaculars to those yet to witness one, and those who have won't forget it in a hurry… seductive, subversive and bursting at the seams with monstrous talent" The Age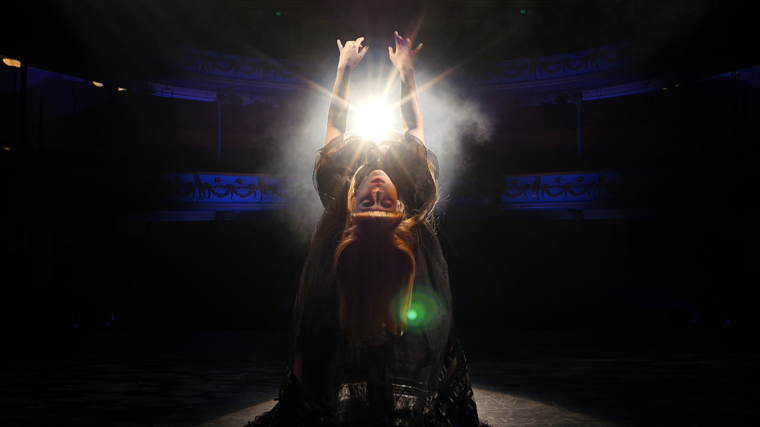 In 1855, the wildest showgirl of the nineteenth century, Lola Montez, toured Australia.
Step into the tantalising, Exotic Lives of Lola Montez the wildest showgirl of the nineteenth century. She horsewhipped the editor of the Ballarat Times (for a bad review), swung down mineshafts on a single rope with champagne in hand and escaped arrest dressed only in her jewels. Showered with gold nuggets and insults, swathed in scandal - her erotic Spider Dance was "the most libertinish and indelicate performance that could be given on the public stage" (Sydney Morning Herald 1855).
From Burrinja favourites and award winning creators of the smash-hit national touring legend Caravan Burlesque, Glory Box and The Flood, comes a brand new show decked in couture black lace, a thousand true lies, jaw-dropping dance, multi-award winning storytelling, sultry song and a death scene or three.
Meet the cast after the show for a Q&A in the Lola Lounge.
About
Finucane & Smith are a Melbourne-based performance company globally acclaimed for their "salons of humanity"; provocative, entertaining, complex & visually intricate productions. From cabaret to drama, to richly-detailed immersive carnivals & gallery installations, Finucane & Smith cross-artforms and engage unique artists from every genre to create indelible visions & provocations of humanity.

Winning critical acclaim in 13 languages & 15 theatre awards including The Patrick White Playwright Award, 7 Green Room Awards, the 2015 International Theatre Institute's International Presentation of the Year (Cuba); Finucane & Smith Australian trailblazers, from their record breaking regional & remote tour of Caravan Burlesque, to becoming the first Australian company invited to Latin America's most celebrated international arts festival, Festival Internacional de Buenos Aires (2013); to the Havana International Theatre Festival (2015); the first Australian drama invited to the Shanghai International Contemporary Theatre Festival (2016) and to collaborate with Slovenia's Live Art Institute Emanat (2015). Finucane has recently become the first Creative Fellow ever appointed to The National Gallery of Victoria.