Burrinja Circus Festival 2017
With Ruccis circus school

Swing into action with circus this Winter
Burrinja Cultural Centre
1 JUL – 8 JUL
'It's something the whole family can get involved with and there's always new workshops, free activities and awesome shows to discover. We've been coming for a couple of years and it's now my go to for the Winter holidays.'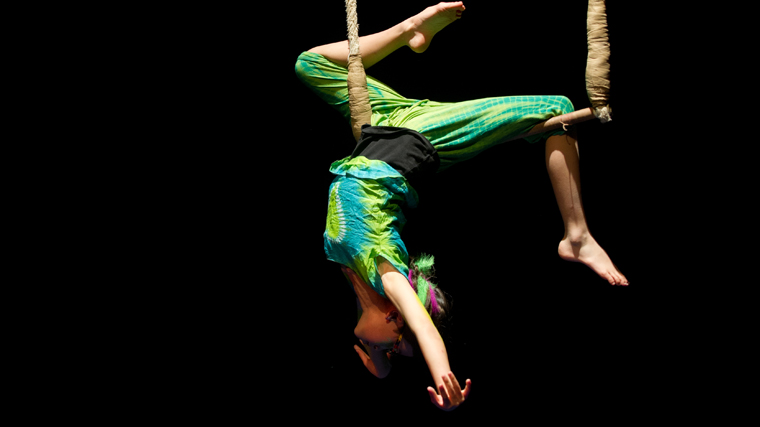 The 4th Annual Burrinja Circus Festival will be an adventure like no other. Featuring professional circus shows, student performances and classes for everyone, this winter it's time to get packing and get ready to join the circus at Burrinja.

A winter school holidays must for all ages, the Burrinja Circus Festival 2017 is your one stop family-fun shop for all things circus. Be entertained, be inspired, learn new tricks and ignite the imaginations of your whole family with the fantastical joy of circus.

This year Dislocate bring back the fantastic characters of their original world touring show in 3 Speed Crunch Box Re-booted. More stunts, more slapstick, more laughs and even more stupidity… not to be missed!!
Burrinja Circus Festival Shows
3 Speed Crunch Box Re-booted | SAT 1 JUL

And Imagine...(Ruccis and Circus Monoxide collaboration) SAT 8 JUL

Once upon a time... (Ruccis circus all student shows) SAT 1 JUL & SUN 2 JUL)