Stones in his Pockets
by Marie Jones


An uproarious clash of cultures as Hollywood meets the Quiet Valley of Ireland
Tickets
Adult $36
Concession $32
Members $30
26 & under $18
Group 6+ $28ea
Ticket packages
5 -shows $140
3 -shows $90




110 mins | 20 min interval | Recommended 14+ occasional course language and mature themes

Written by Marie Jones
Director by Chris Bendall
Starring Grant Cartwright and Sean Hawkins
Set & Costume Design by Michael Hankin Lighting Designer Alexander Berlage
Produced by Critical Stages
Burrinja Theatre
THUR 4 MAY, 8PM
" a pitch-perfect two-hander that is entirely absorbing from start to finish." The Irish Times

"4 STARS. It's a delightful piece, offering a chance for two actors to display their virtuosity as they play 15 different characters. But though it is often richly funny, there are sudden glimpses of anger and emotional depth" The Telegraph,

WINNER - Best New Comedy -Laurence Olivier Awards

WINNER - Best Play -The Irish Times Irish Theatre Awards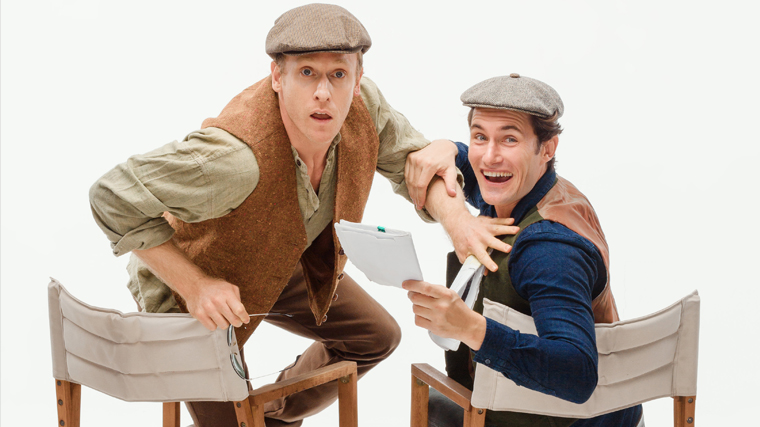 A comical tale of an Irish town turned upside down.
Get swept into this award winning, hilarious and moving tale of a small Irish town's brush with Hollywood.
Stones in his Pockets is alternately riotously funny and deeply moving. Universally loved by all who see it, this new production is destined to captivate and delight you with its unfolding tale performed by a cast of two who seamlessly transform between the 15 different characters. If you love ABC comedy and drama, you'll love Stones in his Pockets.
Originally gushing at the thrill of being employed as extras, the small community quickly shifts from romance to resentment as it is overrun by a Hollywood film crew capturing the "Quiet Valley".
Amidst gut busting comedy, the harsh realities of rural life surface and real stories are poignantly told with this critically acclaimed, award winning play.
After the show stay for a Q&A with the performers.
About
Since its formation in 2005, Critical Stages has grown to become one of Australia's leading producers of touring theatre from the independent sector. Critical Stages brief is to make outstanding theatre accessible to audiences around the country. To achieve this, we have been successfully touring independent theatre to regional, remote, urban and rural audiences in every state and territory around the country for the past ten years. We champion independent theatre artists and companies around the country and assist them in extending the life of their work, and we support regional communities giving them access to high quality theatre that they would otherwise not be able to access.