Bakersfield Mist
by Stephen Sachs | staring John Wood and Julie Nihill


One of the world's great art scandals
Is the true value of art in the eyes of the beholder?
Tickets
Adult $36
Concession $32
Members $30
26 & under $18
Group 6+ $28ea
Ticket packages
5 -shows $140
3 -shows $90




1hr 45mins | includes 20 min interval | some coarse language

Tasmanian Theatre Company
LUCY FREEMAN - Director
JILL MUNRO - Set Designer
SCOTT ALLAN - Lighting Designer
HEATH BROWN - Sound Designer
STARRING John Wood and Julie Nihill
Burrinja Theatre
SAT 10 JUN, 8PM
"Inspired by true events, this sparkling and colourful new comedy-drama asks vital questions about what makes art and people truly authentic" The Telegraph

"A thoroughly entertaining 85 minutes of quipping arguing, boozing, opining, fist-fighting and soul-baring" The Times

"An intellectual show full of shadings" Daily Mail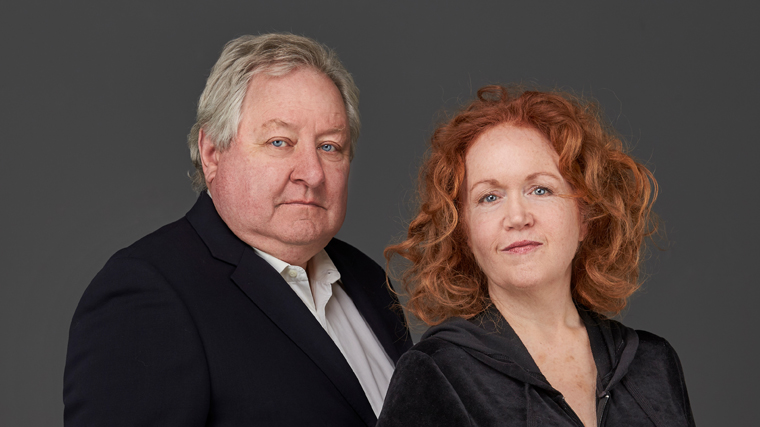 Ever taken a five buck gamble on a piece of kitsch nick-nackery you thought just might be priceless?
Funny, soul bearing – a masterpiece traversing comedy and drama. Based on a true story, Bakersfield Mist is marvellously entertaining, starring the fabulous John Wood and Julie Nihill.
Maude (Julie Nihill), an unemployed bartender, has bought a painting for a few bucks from an opp shop. Despite almost trashing it, she now thinks it's a Jackson Pollock worth millions. In fact she's certain it is. But when world-class art expert, Lionel Percy (John Wood), flies over from New York and arrives at her trailer park home in Bakersfield to authenticate the painting, he really has no idea what he's about to discover.