The Crow Family
A Small Gem at Burrinja


Swirl up into this tantalisingly gentle, intimate, and beautiful musical tale about remarkable creatures and what makes us human.
Tickets
See all 3 Small Gems for $60
Greek Goddess, Larry Paradiseo and The Crow Family



60 mins | no interval | Recommended 11 years and over


Small Gems at Burrinja
Burrinja is part of a Producing Consortium including Gasworks Arts Park, identifying, developing and supporting new independent performing arts work. In 2017 see Greek Goddess, Larry Paradiseo and The Crow Family. After, stay for a drink and meet the makers in our intimate Black Box.
Producer: Maude Davey
Written by: Ingrid Voorendt
Directed by: Moira Finucane
Performed by: David Pidd, Maude Davey, Alice Pidd Davey, and Leo Pidd
Composer: Peter Farnan,
Designer: Gus Clutterbuck
The Crow Family is supported by the Victorian Government through Creative Victoria.
Burrinja Black Box
SUN 30 JUL, 2PM
Nobody saw this happen so it may or may not be true. What do you think?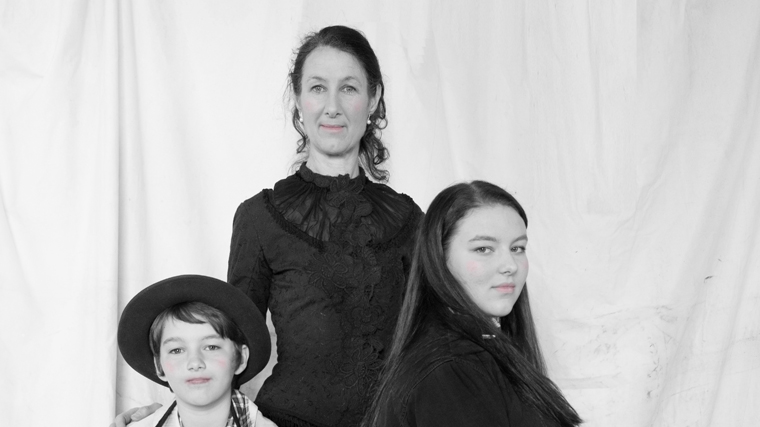 The Crow Family is an insight into the delicate and difficult business of being a family.
A woman lives in the middle of a city, next to a tree that smells of lemons. In this tree lives a family of crows, but their home is threatened by developers. One day, the child of the crows falls from the nest. As night falls, the neighbourhood cats move in for the kill. The woman intervenes and her encounter with the crows and their child transforms her life and ultimately transforms her.
Told by real life family, legendary performer Maude Davey, David Pidd and their children, Alice (17) and Leo (10) in the tradition of travelling show biz troupes of old, The Crow Family shares this urban parable alongside songs, confessions, tales of famous and infamous families, Alice and Leo's rule for being a good parent, and servings of cake.
After the show stay for a drink and meet the performers in our intimate Black Box theatre.
About
Maude Davey and David Pidd have been creating high quality performance in an around Melbourne for thirty years. Maude and David have constantly mined their own lives and relationship for performance material (Parallax Island, Melbourne Fringe, 1999; Hothouse Theatre, Albury, 2000; Vitalstatistix Theatre Company, Adelaide, 2003), creating a style in which a primary and compelling element is the interplay of 'truth' and 'fiction'. With an interest in creating performances that are intimate, beautiful, simple, and 'sustainable', both environmentally and in terms of having a long shelf life, Maude and David are inspired by the 'family troupe' model that existed in the early twentieth century, and which still exists to some extent in traditional circus.