Larry Paradiseo
and The Fabulous Dame Farrar
A Small Gem at Burrinja


A one woman show on steroids
Tickets
See all 3 Small Gems for $60
Greek Goddess, Larry Paradiseo and The Crow Family


100 mins 2 Acts | includes 20min Interval | recommended 18+

Coarse Language Content: Strong
Nudity Content: Mild
Sexual References Content: Strong


Small Gems at Burrinja
Burrinja is part of a Producing Consortium including Gasworks Arts Park, identifying, developing and supporting new independent performing arts work. In 2017 see Greek Goddess, Larry Paradiseo and The Crow Family. After, stay for a drink and meet the makers in our intimate Black Box.
Burrinja Black Box
SAT 12 AUG, 8PM
'Plenty of laughs. A standing ovation. The show is Farrabulous! Don't miss it!' - Stage Whispers

'Freakin Fabulous' – Kate Ceberano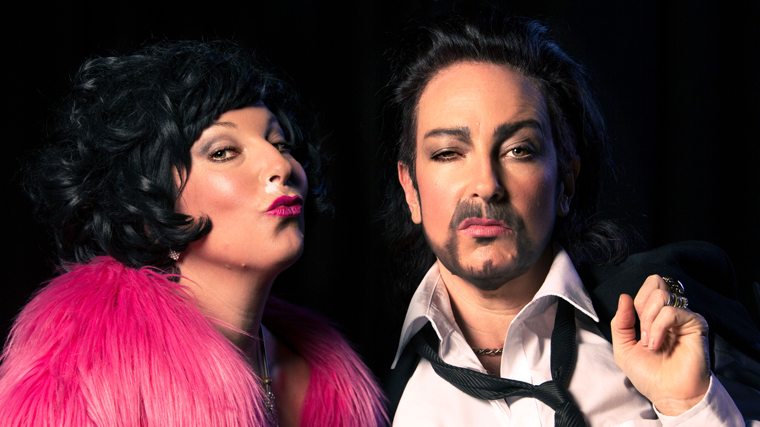 Get into it with this cabaret tour de force: Carita Farrer Spencer brings you her alter-egos...theatrical cyclone one The Fabulous Dame Farrar and International sex symbol Larry Paradiseo in this world class Double Act (with herself).

Act One - The Fabulous Dame Farrar
Celebrate the glory & disaster of this superbly talented Diva and disgraceful, loveable lush. The Dame is a show pony and a half, who, fuelled by her penchant for Gin Martinis, literally rolls out her favourite songs and mostly bullshit anecdotes until she has nothing left to give.

Act Two - Larry Paradiseo
A showbiz God. He's got more moves than Mick Jagger and a way with the ladies that makes Tom Jones look a little limp. Women love him. Men want to be him. Larry is the new black. This master of entertainment has a BIG voice and a BIG presence and an even BIGGER repertoire.
After the show stay for a drink and meet the performers in our intimate Black Box theatre.