Art - Upcoming exhibitions
Date
8 May 2015 – 7 June

Venue
Jarmbi Gallery Downstairs
Connected Voices: More than Green

Connected Voices is a group of four artists, each working with textiles as their primary medium. As Diploma of Textile Art graduates, they continue to explore their contemporary art practice within a wide range of techniques: botanical dyeing, freestyle hand weaving, collage, digital and hand printing, machine and hand stitching.
While the inspiration from and response to the natural environment informs much of their work, the concept of More than Green extends beyond the visual. These artists are also exploring eco-dyes, zero waste production, sustainable practice and recycling; processes which remain mostly hidden but are an intrinsic part of the artworks.
They produce original, meaningful pieces in a tactile and familiar medium; yet one which can be re-interpreted in a contemporary and expressive way.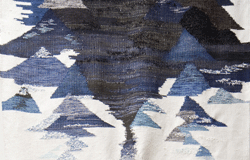 Date
4 July – 20 September

Venue
Burrinja Gallery
Black Art White Walls: Adrian Newstead Collection

The exhibition includes 60 works from the personal collection of Aboriginal and Torres Strait Islander art of Adrian and Anne Newstead. Adrian Newstead, a prominent dealer, expert, activist and writer, has been involved in Indigenous art movement for over 30 years.

It contains many rare and previously unseen works by some of its most influential artists, tracing the breadth of the movement from early the bark painters, to Western Desert masters, to the politically charged works of contemporary urban artists.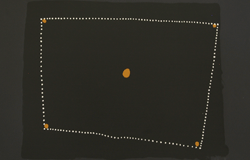 Date
4 July - 26 July

Venue
Burrinja Inner Gallery
Gretel Taylor & Kate Baker:
Dances with Lyrebirds

Dances with Lyrebirds is an installation inspired by the extraordinary qualities of the Superb Lyrebird, and their forest habitat in the Dandenong Ranges and Yarra Valley, through dance, photography and sound art.
A live performance will open the exhibition at both venues and there will be a program of informative and experiential lyrebird-focused events for community members and visitors.
Photo by Kate Baker.
Opening: Sunday, 5 July 5, 2pm