Studio Artists at Burrinja
Burrinja is home to a diverse and vibrant network of studio artists working in a creative atmosphere, at the region's cultural hub. Our aim is to foster an inclusive, flexible and accommodating environment where artists can nurture and expand their practice.
About the Burrinja Studios
Current Studio Vacancies
Sorry, but we have no studio vacancies currently. Do feel free to get in touch about future possibilities
How to apply
Matthew Riley - Studio 2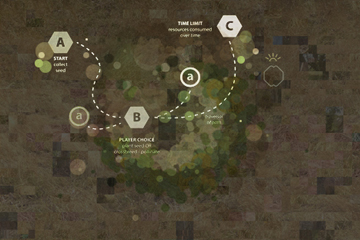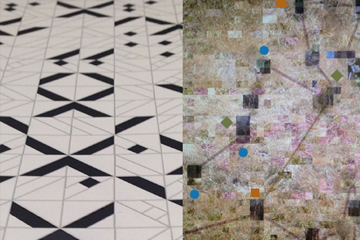 Matthew Riley is a designer, researcher and lecturer in animation, games and interactivity at RMIT University who has received international and national recognition for his practice. He is currently completing a PhD in the Games and Animation department at Swinburne University where he is developing a pervasive mixed reality artwork situated within the Dandenong Ranges National Park.

Email This email address is being protected from spambots. You need JavaScript enabled to view it.
hillsceneLIVE -Studio 3 Project Studio
16 August to 31 October 2015
hillsceneLIVE is an artist development and audience engagement project, that seeks to support the development of experimental arts practice in the Dandenong Ranges.
We support artists, through professional development workshops, a programed and curated festival, shared space, infiltrating each others ideas, being intentionally non-descript and vague.....we support artists to achieve above and beyond what they thought possible, and we try to do so by remaining attentive and honest to our own curiosity, thus creating space for artists to do so.
The Project Studio will be used as our festival hub, where the 2016 festival will be birthed from.
Michele Fountain and Metafour Studio - Studio 4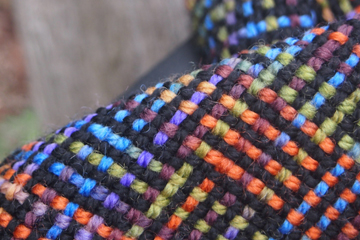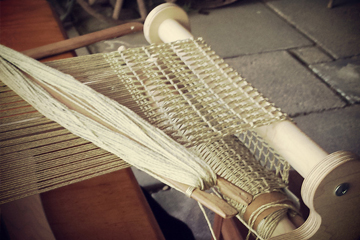 Michele is a practicing local artist who works with textiles. She is primarily a handweaver, working mostly with rigid heddle looms. She also explores stitch and sculptural work, incorporating textile techniques and industrial materials.

Michele enjoys working with natural, primarily locally sourced materials in her handwoven textiles, and in exploring the possibilities of weaving with non-traditional materials.

Metafour Studio also offers textile supplies and weaving equipment, and carries White Gum Wool and Schacht Spindle Company products.


tbC - Studio 5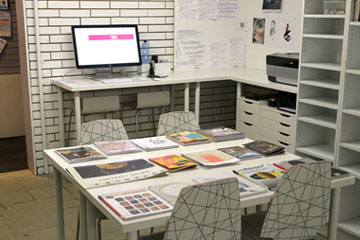 Image: First week as a Studio 5 tenant at Burrinja. (We will share more photos as the studio space develops).

tbC engages young artists in a variety of professional art making processes, mediums, and collaborative practices. Young artists claim professional recognition via highly 'visible' contemporary creative activity and the arts model attracts a broad and sustained youth membership. The program also connects young artists to a range of art industry projects and a developing client base, training and employing young members as creative programmers, public speakers, designers, art administrators, curators and project managers. tbC's artistic practice is gaining national and international recognition with creative commissions, research and partnership projects across Australia, the UK and the US.

You can find out more about tbC and its youth membership program at tbcaustralia.org.
Dave Thomson: Lost Few - Studio 6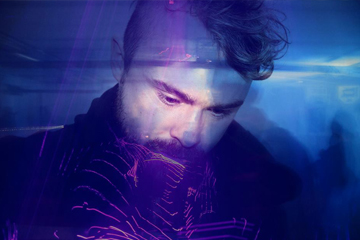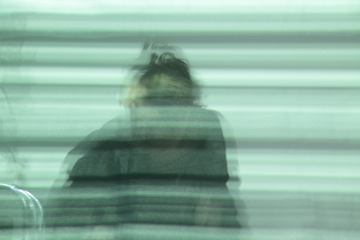 Dave Thomson (Lost Few) is a sound artist focusing on the translation of spatiality in both natural and urban landscapes by means of physical and sonic transformation.

The solo project of Dave Thomson (Melbourne, Australia), Lost Few serves as an exploration of sound design, video installation and audial journeys that seamlessly provoke and push audiences.

Email This email address is being protected from spambots. You need JavaScript enabled to view it.
Online www.lostfew.com


Jacqueline Grace, Beautiful Wasteland - The Workshop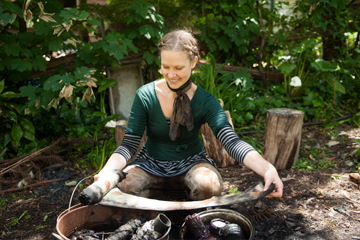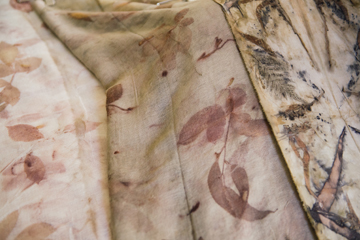 Jacqueline is an eco-printing textile artist. She explores the inexhaustible vitality that bursts as botanical matter, metal, cloth and water dance. Her artworks are imbued with these moments of meeting. In her studio you will chance upon a fire pit with simmering dye pots, leaves, weathered bones, silken threads and fragments of poems..

Email This email address is being protected from spambots. You need JavaScript enabled to view it.
Website: www.beautifulwasteland.com.au
Steven Firman - The Workshop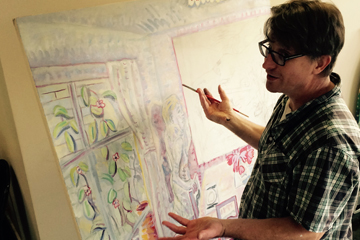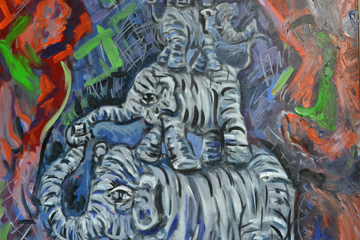 Steven immersed himself in German culture, whilst living there for three years with his family (2011-2014). During this time she travelled widely throughout Europe. Since returning to the Dandenong Ranges, he has begun a new series of painting, under the working title, Tree Change. Inspired by the natural world, with a nod to Escher and Magritte, Steven's paintings seek to capture the irrational world of a child where real places become the setting for magical things to happen.
Email
This email address is being protected from spambots. You need JavaScript enabled to view it.
Sue McQueen - The Workshop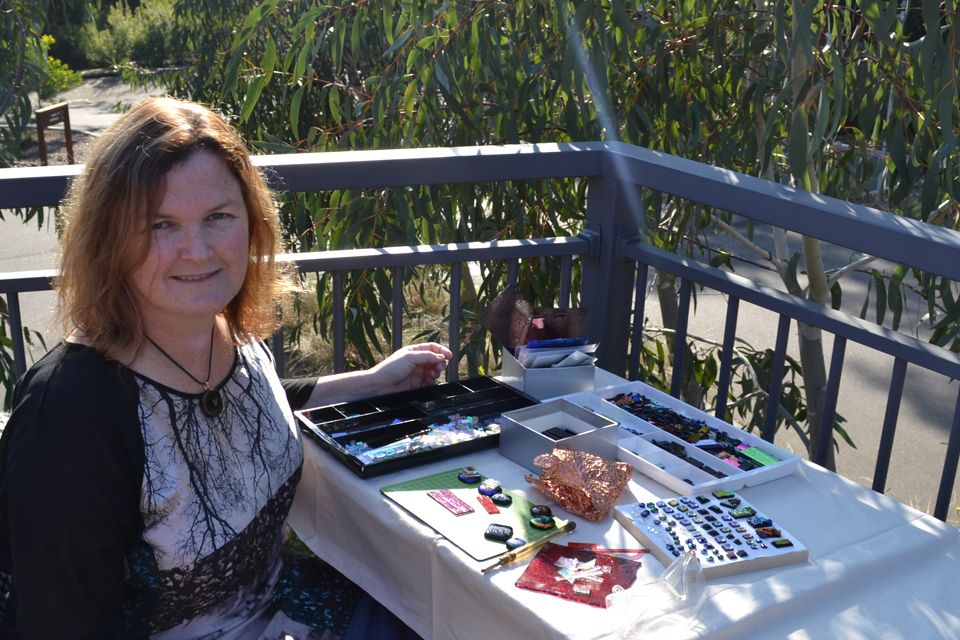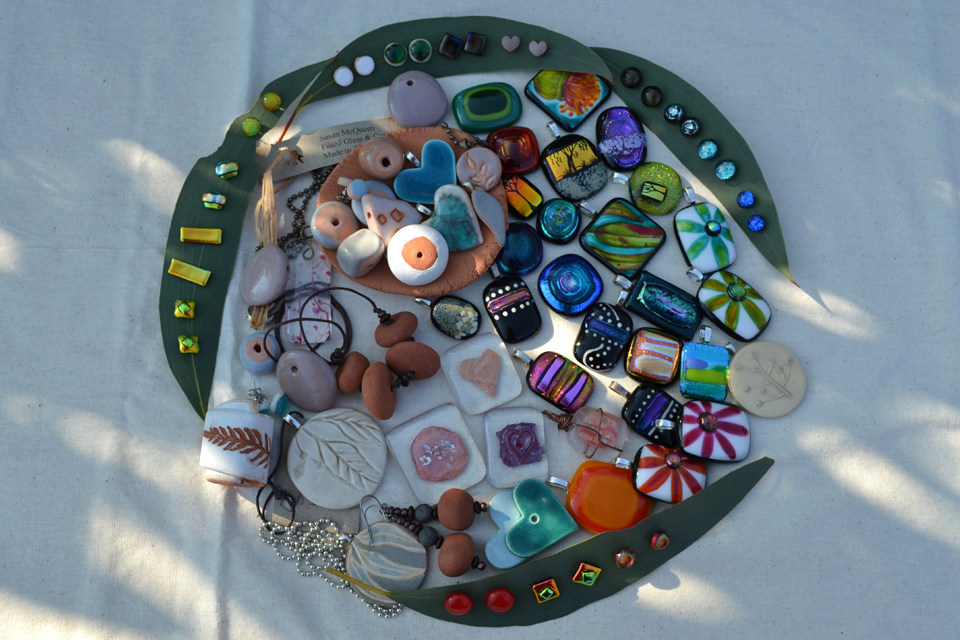 Local jeweler Sue McQueen works with glass and ceramics to fine create forest inspired pieces.