Date
First Tuesdays of the month
Tuesday 31 March
Tuesday 7 April
Tuesday 5 May
Time
7.30pm
Venue
Café Burrinja
Admission
$15/$12,
MPA Members $10
Mountain Pickers Association
Victorian audiences and pickers have an opportunity to partake in a regular musical event at Burrinja.
The structure of the evening is a blackboard concert with a paid feature band on the night.
Next week on Tuesday 31 March we look forward to Whitetop Mountaineers setting the scene for the evening, while Jesse Milnes and Emily Miller are the feature act on Tuesday April 7 and Mama's mountain Jug Band headline Tuesday 5th May. Email This email address is being protected from spambots. You need JavaScript enabled to view it. or call Jim on 97047573 to book a spot on the blackboard concert
For table bookings call Burrinja Cafe on 9754 4771.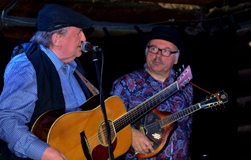 Date
Second Fridays of the Month
Friday April 10
Friday May 8
Friday June 19
Friday July 10
Time
7pm
Venue
Cafe Burrinja
Admission
$20 Full
$12 Concession
Local blues legends Dave Diprose and Doc White re-launch Blues and Roots at Burrinja with a rare duo performance. These long-time friends produce some of the finest acoustic blues sounds around and are bound to deliver a memorable performance to get Burrinja Blues & Roots rolling again.

Also on the bill are acoustic duo Wilson and White who play classic pre-war and Chicago Blues. Recently they have been gaining many fans through appearances at a number of events and festivals.


For Bookings contact Cafe Burrinja on 9754 4771
The Darling Downs
In The Days When The World Was Wide
The Darling Downs is two men, one mission. A duo with the power of a band: Ron S. Peno's majestic vocals (Died Pretty) beautifully complemented by Kim Salmon's expressive banjo and guitar playing (Scientists /The Surrealists). The pair are coming to Burrinja in April, to play songs from their new album In The Days When The World Was Wide.

These are simple songs that stir the soul. A potent mix of folk, bluegrass and indie rock. The Darling Downs take you to another place. In The Days When The World Was Wide.

"The Darling Downs' world is vast and fertile." THE AGE ★★★★½

Book online for via the box office on 9754 8723.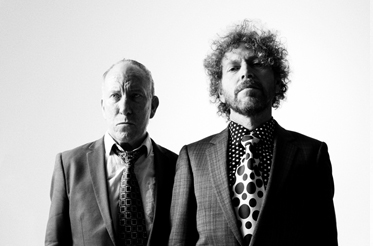 Rob Snarski
A Great Romantic Singer - Live and Local at Burrinja
Join local resident and internationally renowned musician Rob Snarski of the Blackeyed Susans, as he sings from his first solo AlbumWounded Bird.

Rob Snarski has had a brilliant 10 months or so since the release of his debut solo album Wounded Bird. The record has been showered with accolades. Hailed as "one of the great romantic singers" by music journalist Jeff Jenkins who declared Wounded Bird "the perfect solo album" in a 4½ star review.

Think Ricky Nelson meets Mazzy Star or the Everly Brothers if they'd been raised on a diet of Big Star's Third.

Since the album's release, Rob has played to packed houses around the country. The album and their live performances have connected with fans and critics alike. Recently, music fans voted Wounded Bird the Australian Album of 2014 in the RRR Off The Record Listeners' end of year poll and his Melbourne album launch show - with an star band in July - was voted Best Australian Gig Of 2014.
Book online for via the box office on 9754 8723.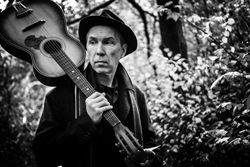 Tapestry - with Gabrielle Parbo
Be swept back to the psychedelic 70s.
Feel the earth move with this ground breaking unique 3 piece band - 
featuring Gabrielle performing the songs of Carole King, Joni Mitchell, Ricki Lee Jones and Carly Simon.

These are the songs that captured the essence of an explosive and important era of change -so where were you?

The TAPESTRY Band lived and loved it, and now delight in bringing you the songs and stories.

A show not to miss!
Book online for via the box office on 9754 8723.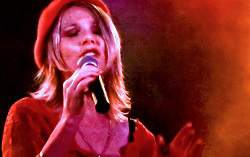 Dates
Friday 29 May
Saturday 30 May
Sunday 30 May
Where
Burrinja
Prices
3 Day Festival Pass $90
Early Bird $70
Dandenong Ranges Ukulele Festival
Three days celebrating all things Ukulele!

FEATURING
Tomoki Sato (Japan)
Paul Jonson (NZ)
Lucy Wise (Aus)
Sarah Carroll (Queen of Bellarine)
Alex Burns (Aus - UK)
Amie Brûlée (France... almost)
Matthew Fagan (Aus)

WITH
Massed Ukulele Groups,
Workshops, Competitions, 'Women in Uke', Stalls and more.
Join us as the world of all things Ukulele travels from the sand and shirts of Hawaii to the lush forests of the Hills.

The Burrinja - Dandenong Ranges Ukulele Festival (DRUKE) takes over the entire Burrinja Cultural Centre for three amazing May days in 2015. From the theatre to café, stages, workshops, gardens and galleries - it'll be humming and strumming.

Festival programmer Matthew Fagan will ensure that we have a jam packed program for Ukulele and music lovers everywhere, where everyone who wants to strum their stuff can!
To find out more visit Dandenong Ranges Ukelele Festival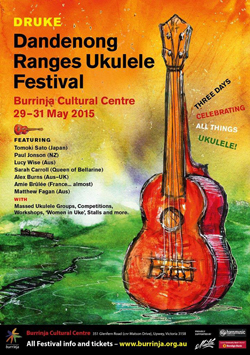 Date
Sunday 13th September
Time
2pm
Venue
Burrinja Theatre
Admission
Adult $25
Concession / Jarmbi $20
Group (4+) $18
Nicholas Chamber Orchestra
The Nicholas Chamber Orchestra brings together the finest classical musicians of the Dandenong Ranges to perform under the baton of Eric Klay.
The NCO Programme for their September Burrinja performance features Mozart's Symphony No. 41 in C major. His Jupiter Symphony, as it became known, was the last symphony Mozart composed (1788), and was also his longest.
Scored for flute, two oboes, two bassoons, two horns, two trumpets, timpani and strings, Mozart's Symphony No. 41 will showcase the strength, talent and versatility of our Dandenong Ranges very own Nicholas Chamber Orchestra.
The program will also include the delightful Brandenburg Concerto no 6 by JS Bach and the Mozart Clarinet Quintet.