Date
Last Sunday of the month
Time
2pm - 4pm
Venue
Cafe Burrinja
Admission
Free

Sunday Afternoon Cafe Series

Afternoon music is returning to Cafe Burrinja starting this Sunday 28 June.
The Sunday Afternoon Cafe Series is returning to Cafe Burrinja. Every last Sunday of the month a range of fabulous musicians are set to take the stage starting this Sunday 28 June with this fabulous sounds of the very cool Jazz Notes.


Upcoming shows
Sunday 30 August: Jimmy Hampton
Local hills musician James Hampton was nominated for Australian Songwriter of the Year. He sings songs about dogs watching television, lazy sheriffs, storms in Chinatown and rolling down the Dandenong Ranges. "An amazing, careless, yet intelligent sound."- Shannon Deery Sunday Herald Sun.

Sunday September 27: Jazz Notes
Jazz Notes returns to Burrinja Café with Ann Craig (flute), Kevin Blazé (guitar), Daniel Pickard (bass) and joined by Wade Morgan for a few songs.
Playing from 2:00-4:00pm, we'll take you through a broad range of musical styles:
Moody and Gentle Jazz
Latin Standards
Funky Pop
Jazz Standards (some with a twist!)
Classical

October 18th: Michelle Chandler
An experienced musician, Michelle Chandler is a contemporary artist known for her ability in lyric and music composition. Predominantly acoustic guitar based, she writes songs that influence jazz/blues, pop, country and instrumental music. She is a skilled guitarist and gifted vocalist and has played many of the folk and music festivals and venues throughout Australia, the UK and US.
Having recorded six CD's Michelle is know for her thoughtful use of instrumentation and is currently writing for a new album to be released in the near future. She continues to perform solo or with her various line-ups and also enjoys collaborating with other artists.
At Cafe Burrinja Michelle will be joined by guests multi-instrumentalist and Didgeman, Stax along with Sue Carr Amico on piano accordion.
NB. This show is not on the last Sunday

November 29: John and Lisette Limelight Duo
Lisette Payet (keyboard & vocals) and John Perri (drums, vocals & percussion) have over 10 years' experience in the Melbourne music scene performing their easy listening chill out combination of Lime Jazz, Latin Brazilian and Cuban blues, Light Pop and Funk.
Lisette started her career on the Brian Naylor and the Swallows Juniors show (pre Young Talent Time, with some of the same kids like Jamie Redfern and Rid Murk Ham). She performs regular solo gigs at venues including the Hilton, the Hyatt and the Sofitel, and has performed with artist including Jimmy Couples and Kelly Auty.
John has performed drums, percussion and vocals for 46 years.
He has played with local and internationals artists including Victorian Pops Orchestra with Silver Palladino, David Hobson under the baton of Guy Noble, Debra Byrne, Fem Belling, Ruby Page, Joe Ruberto, John Wanner, Lusa Edwards, Silvie Palladino, Vanetta Fields, Ross Hannaford , Kevin borich, Yvette Johannsen and Davy Jones. He also teaches drums and percussion in schools and workshops.
January 31: Jam Tarts Trio
Jam Tarts Trio is a colourful and entertaining female trio singing quirky originals and favourites from the 50's, 60's and 70's!

For Cafe Burrinja bookings contact 9754 4771
Date
First Tuesdays of the month
Mon 7 Sept
Tues 6 Oct
Tues 3 Nov
Tues 1 Dec
Time
Dinner from 6pm
Music from 7:30pm
Venue
Café Burrinja
Admission
$15/$12,
MPA Members $10
Tickets at the door
Mountain Pickers Association
Victorian audiences and pickers have an opportunity to partake in a regular musical event at Burrinja.
The structure of the evening is a blackboard concert with a paid feature band on the night.
Email This email address is being protected from spambots. You need JavaScript enabled to view it. or call Jim on 97047573 to book a spot on the blackboard concert
For table bookings call Burrinja Cafe on 9754 4771.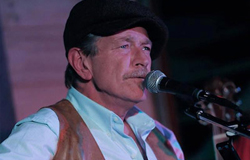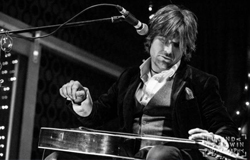 Date

Sat 12 Sept
Fri 16 Oct
Fri 13 Nov
Fri 11 Dec
Time
Dinner from 6pm
Music from 8pm
Venue
Cafe Burrinja
Admission
$20 Full
$15 Concession
Local blues legends Dave Diprose and Doc White have re-launched the popular Blues and Roots at Burrinja.
SATURDAY 12 SEPTEMBER -SPECIAL GUESTS ANNOUNCES SOON!

Bookings and table reservations via Cafe Burrinja on 97544771 or at the door.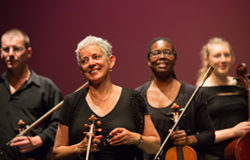 Date
Sunday 13th September
Time
2pm
Venue
Burrinja Theatre
Admission
Adult $25
Concession / Jarmbi $20
Group (4+) $18
Nicholas Chamber Orchestra
The Nicholas Chamber Orchestra brings together the finest classical musicians of the Dandenong Ranges to perform under the baton of Eric Klay.
The NCO Programme for their September Burrinja performance features Mozart's Symphony No. 40 . Composed during the summer of 1788 this piece is arguably the most popular of Mozart's Symphonies.
Scored for flute, two oboes, two horns, two trumpets, timpani and strings, Mozart's Symphony No. 40 will showcase the strength, talent and versatility of our Dandenong Ranges very own Nicholas Chamber Orchestra.
Program
-Elegy for Strings- in memoriam Rupert Brooke by FS Kelly (DSC)
-Clarinet Quintet by W.A. Mozart
-Symphony no 40 by W.A. Mozart
-Haydn Toy Symphony (with the Ranges Young Strings)
The Nicholas Chamber Orchestra will be inviting the
Ranges Young Strings
to join them on stage for the finale of their September concert to perform the
Haydn Toy Symphony.
The Ranges Young Strings will also be performing prior to the concert in the Foyer.
Matt walker and the Lost Ragas
ARIA Award winner Matt Walker's new project Lost Ragas are hard to pin down. Broken hearted alt country that flies off into amazing dual slide guitar meets lapsteel all centered around Matt Walker's beautifully dark voice. Following on from their debut Phantom Ride which garnered ABC Radio National Album of Week, Lost Ragas have just released their second album, Trans Atlantic Highway to critical acclaim once again.


Check out the Lost Ragas here.
Book online or via the box office on 9754 8723.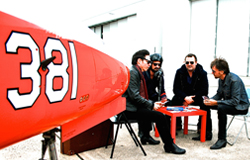 David Bridie
Experience international music legend David Bridie Burrina.
David Bridie has been pushing boundaries in the Australian music scene for many years. The award winning songwriter and composer has enjoyed a distinguished career as one of Australia's most innovative artists - whether as an International soundtrack composer; a leading expert on and producer of Melanesian music; as a uniquely Australian songwriter and piano player; and as singer with bands Not Drowning, Waving and My Friend the Chocolate Cake - Bridie has certainly stamped his mark.

His songs are intelligent observations of the Australian experience, ranging from wry – and often bleak –comments on the politics of daily life to the beauty of a simple love song.

Hear him performing from his latest album Wake.
Book online or via the box office on 9754 8723.