Songs for Tomorrow's Mountain Concert

Climate change and how we in the Hills live with it
A two hour participatory performance bringing together musicians, choirs, performers, schools, and the wider community from across the region. The final program will emerge from a melting pot of creative community ideas, which will include group performances of compositions dealing with themes of climate change and environment.
With:
• Cath Russell, Peter De Ryk and Hugh McGinley and Denise McKay
• Sing Rattle and Groove - Cath Russell's combined kid's choir from local schools and kindergartens.
• Dindy Vaughan – composer of Earth Beat, a beautiful song cycle with performers of all ages and including Ranges Young Strings, Kalinda Strings, Nick Seidenman and Christina Keightley, The Mountain Singers, Cath's kids group Sing Rattle and Groove and combined choirs.
• Barb McFarlane with VoKallista, other community choirs and singers from the Hills.
• Dave McFarlane and Arrochar
• The Mountain Singers
• Jordan Scotney and River Strings
• Brian Baker
• Tracey Roberts
• Ranges Young Strings with Rosie Burns
• Kalinda Strings with Holly Caldwell
All tickets just $12 to support the organisers and performers.
More Info about Living With Climate Change - Dandenong Ranges 2015

This project is supported by funding from Yarra Ranges Council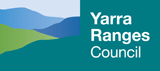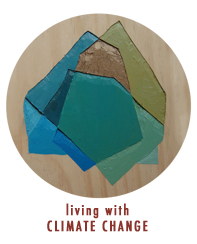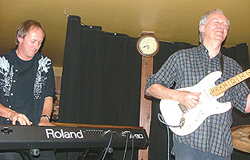 Date
Fri 16 Oct
Fri 13 Nov
Fri 11 Dec
Time
Dinner from 6pm
Music from 8pm
Venue
Cafe Burrinja
Admission
$20 Full
$15 Concession
Local blues legends Dave Diprose and Doc White have re-launched the popular Blues and Roots at Burrinja.
Friday 16 October - Spectrum and Stevie Paige
Spectrum and their alter-ego, The Indelible Murtceps are Australian music industry icons known for their massive hit 'I'll Be Gone' back in the '70s, as well as a string of other albums & projects. In 1999 Bill Putt and Mike Rudd reformed as 'Spectrum Plays the Blues' that included Spectrum material in their set list. They released two albums, (Spill March 1999) and (No Thinking June 2004) before they trimming the name back to Spectrum and releasing a new album in 2008.

Stevie Paige: From the prestigious stage of the Melbourne Concert Hall as a classical guitarist, to the famous Beale Street in Memphis as a blues singer, Stevie's career has been anything but typical. A graduate from the Victorian College of the Arts, this Chain award winner is widely regarded as one the best blues voices you will hear anywhere.
"Wow…great sound…Paige has a superb and powerful voice"…Steve Jones, Blues Blast Magazine, U.S.A.

Bookings and table reservations via Cafe Burrinja on 97544771 or at the door.
Date
Last Sunday of the month
Time
2pm - 4pm
Venue
Cafe Burrinja
Admission
Free

Sunday Afternoon Cafe Series

Afternoon music is returning to Cafe Burrinja starting this Sunday 28 June.
The Sunday Afternoon Cafe Series is returning to Cafe Burrinja. Every last Sunday of the month a range of fabulous musicians are set to take the stage starting this Sunday 28 June with this fabulous sounds of the very cool Jazz Notes.
Upcoming shows

October 18th: Michelle Chandler
An experienced musician, Michelle Chandler is a contemporary artist known for her ability in lyric and music composition. Predominantly acoustic guitar based, she writes songs that influence jazz/blues, pop, country and instrumental music. She is a skilled guitarist and gifted vocalist and has played many of the folk and music festivals and venues throughout Australia, the UK and US.
Having recorded six CD's Michelle is know for her thoughtful use of instrumentation and is currently writing for a new album to be released in the near future. She continues to perform solo or with her various line-ups and also enjoys collaborating with other artists.
At Cafe Burrinja Michelle will be joined by guests multi-instrumentalist and Didgeman, Stax along with Sue Carr Amico on piano accordion.
NB. This show is not on the last Sunday

November 29: John Perri and Tracey Roberts
John Perri (drums, vocals & percussion) and Tracey Roberts (keyboard & vocals) have performed together on several occasions over the years and also regularly work with the cream of Melbourne's musicians. Their musicality and funky grooves will impress and inspire with great versions of well known jazz, Latin and pop covers as well as a tasty selection of Tracey's original songs from her many CD releases.
January 31: Jam Tarts Trio
Jam Tarts Trio is a colourful and entertaining female trio singing quirky originals and favourites from the 50's, 60's and 70's!

For Cafe Burrinja bookings contact 9754 4771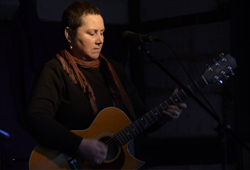 Date
First Tuesdays of the month
Tues 3 Nov
Tues 1 Dec
Time
Dinner from 6pm
Music from 7:30pm
Venue
Café Burrinja
Admission
$15/$12,
MPA Members $10
Tickets at the door
Mountain Pickers Association
Victorian audiences and pickers have an opportunity to partake in a regular musical event at Burrinja.
The structure of the evening is a blackboard concert with a paid feature band on the night.
Email This email address is being protected from spambots. You need JavaScript enabled to view it. or call Jim on 97047573 to book a spot on the blackboard concert
For table bookings call Burrinja Cafe on 9754 4771.
David Bridie
(Not Drowning, Waving and My Friend the Chocolate Cake)
Experience international music legend David Bridie Burrinja.
David Bridie has been pushing boundaries in the Australian music scene for many years. The award winning songwriter and composer has enjoyed a distinguished career as one of Australia's most innovative artists - whether as an International soundtrack composer; a leading expert on and producer of Melanesian music; as a uniquely Australian songwriter and piano player; and as singer with bands Not Drowning, Waving and My Friend the Chocolate Cake - Bridie has certainly stamped his mark.

His songs are intelligent observations of the Australian experience, ranging from wry – and often bleak –comments on the politics of daily life to the beauty of a simple love song.

Hear him performing from his latest album Wake.
Book online or via the box office on 9754 8723.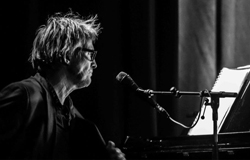 Date
Friday December 4
Time
Doors open 8pm
Venue
Burrinja Black Box
Admission
$25 (pre sale)
$30 (at the door)

Mick Thomas
Mick Thomas and long time "Weddings, Parties, Anything" & "Roving Commission" band mate, Squeeze Box Wally take their annual Christmas show to the hills for the first time. A staple of Melbourne's music scene for almost 30 years, the Christmas shows began when Mick Thomas fronted Weddings Parties Anything and has evolved into a tradition for Mick's solo outfit featuring a rotating schedule of talented performers, and keeping the party alive with Micks unique mix of folk, roots and country. Get ready to deck the halls.




Check Mick out Mick Thomas performing My Mother's guitar
Book online or via the box office on 9754 8723.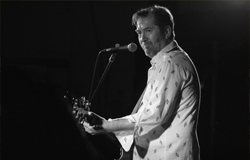 photo credit: Mark Hopper