The Skylark Room
It is with great pleasure and pride that we officially announce the opening of the
The Skylark Room
.
By day
The Skylark Room
is a dynamic cafe, with great coffee and a relaxed vibe. By night a speak-easy inspired bar & iconic live music venue, all located in the picturesque Dandenong Ranges. An artistic melting pot, which aims to inspire all who walk through the doors. We invite you to join us!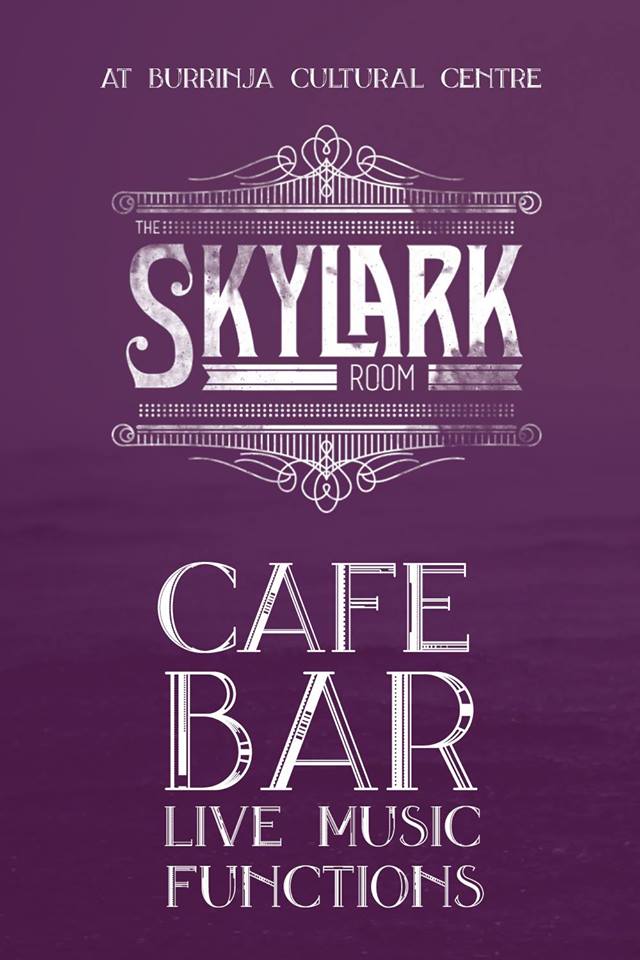 Music coming soon
Yes great music is coming back to the cafe - stay tuned for more information coming soon!
Open Hours
Day time Tuesday - Sunday 10am - 4pm
Evenings Thursday Friday & Saturday until 11pm -starting soon

Keep up to date and inspired onThe Skylark Room facebook page, email This email address is being protected from spambots. You need JavaScript enabled to view it. or call 9754 8723


Theatre Shows – Foyer Bar

Enjoy great wines, beer, soft drinks and snacks from The Skylark Room Foyer Bar, operating from one hour before the show starts.
Our Box Office is also open one hour before shows also.