Lantern Parade

The 9th Annual Belgrave Lantern Parade will be held on Saturday 20th June 2015
This year the 9th annual Belgrave Lantern Parade celebrates the Winter Solstice – our shortest day of the year. It marks the midst of Winter in our cycle of season, but most importantly it heralds the turning point – the new beginnings as we turn toward Spring and the blossoms of the Hills that are just around the corner.
Each year now the Lantern Parade brings together the community of the Hills in a celebration of friendship and creativity. The street is reclaimed for the people and thousands flock to take part in one of best and biggest community-made spectacles as hundreds of lanterns line the main street, accompanied by drummers, dancers and performers of all persuasions. There's also a lineup of fabulous performers and events before and after the Parade.
2015 promises more big lanterns from more groups in the community, coming together in the weeks and months leading up to the parade and working with our Hill's own Lantern Artists to create awe inspiring large group lanterns of special significance.
Volunteering
Volunteers have the opportunity to be involved in working bees, preparing lantern making materials, in lantern making community workshops, in art and music programs for the parade route, in the before and after celebrations and performances, in carrying the big lanterns, and in parade marshaling and information for the public. There's something for everyone to be a part of!
If you'd like to become a part of the Belgrave Lantern Parade crew contact This email address is being protected from spambots. You need JavaScript enabled to view it. or Marina on 9753 6234 / 0425 843 470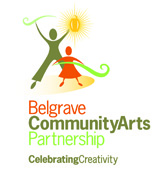 Every year in June the Belgrave Lantern Parade is held to celebrate creativity. The Lantern Parade is a family and community participation event – so people can make their own lanterns or join in with a local school or community group to make a big, bright lantern to celebrate together.
The Belgrave Winter Solstice Lantern Parade is one of the main activities organised through the Belgrave Community Arts Partnership (BCAP). This is a Not-For-Profit group whose aim is to bring together a wide cross section of community, arts, local government and business groups in the Dandenong Ranges. BCAP's projects are all about getting involved, from individuals and families, to schools and organisations - working together to create in our community.
The parade winds through Belgrave and includes live music, circus, drumming and lots more in the streets. Prior to the big day there are workshops for individuals and groups to create their lanterns.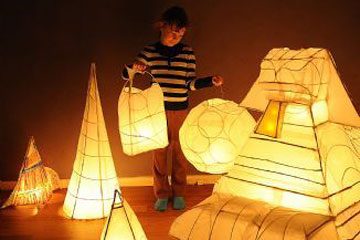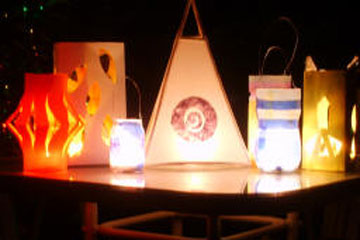 For more details visit the Belgrave Lantern Parade website: www.belgravelanterns.org.au