The Sensory Garden

The Sensory Garden and some of the dedicated Sensory Garden volunteer (From left Melanie, Kate, Den, Jan, Rowina and Murray)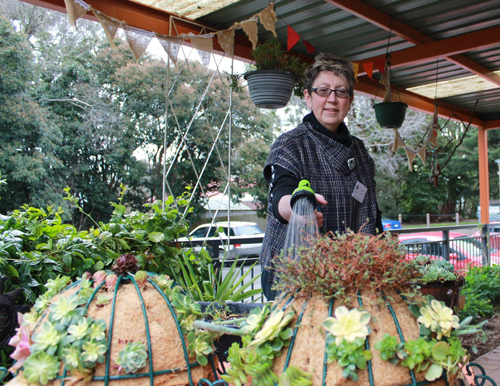 Kate Schumann working on a succulent chandelier for the garden



In 2016 a dedicated group of Burrinja Volunteers and garden enthusiasts including members of the FLAME Garden Group (THFF), lead by Kate Schumann were inspired to develop a sensory garden of colours, smells, textures and tastes. Over the past year this garden has been evolving in the name of a special cohort of creatives that meet at Burrinja every week for the Burrinja Arties Art therapy group.


Kate is an avid local gardener whose green thumb glows with her ability to share her joy for gardening and encourage our community to live healthy, happy lives that are in tune with the natural environment. A long-time supporter of the Burrinja Arties Group, Kate had been researching the positive impacts of gardening on health and wellbeing, when she started noticing the Sensory Garden phenomenon.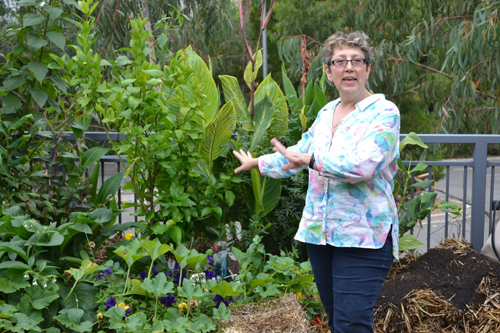 Sensory Garden visionary Kate Schumann


"Being in a garden gives me a great sense of peace and connection. I just couldn't imagine not having the grounded feeling I get from being among plants. Yet this is what someone living in supported accommodation often misses out on and I find that really sad. The Arties is a lovely group who this year has been making art, for them-selves and for the garden, with the theme of Mother Earth. I love that, through the garden, they are getting that nourishing connection with nature. I also love that their artwork in the garden is finding connections with the wider Burrinja community." Explains Schumann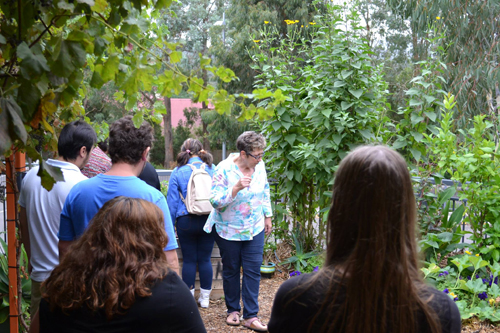 Kate Schumann conducting a Sensory Garden tour for local students



With the support of numerous working bees, plant donations, care from volunteers as well as Community Grants from Yarra Ranges Council and Burrinja, The Arties Sensory Garden is now budding with the promise of a full summer bloom.

The sensory garden has become the central focus of the Arties creative development and has them making art from, with and in the garden. These creative contributions to the sensory experience are evolving as clay tiles, painted trellises and mobiles made from found-objects. Sun and natural dye processes including rust printing are current focusses for this group, who are literally working with the garden.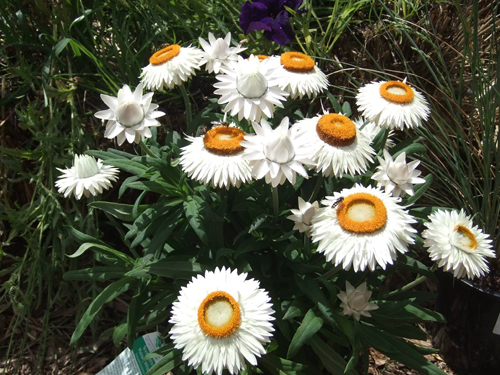 Beautiful everlasting daisies in the Sensory Garden
As the seasons change, visitors to the sensory garden are invited to participate in different creative projects including a large circular weaving wheel, a 'framed in the garden' portrait project (in which our Mayor recently featured) and a stone fairy house.

"For the Burrinja Arties participants, who live in challenging circumstances, the garden offers a sense of belonging and place at Burrinja. As we harvest tomatoes, passionfruit and herbs, and pass them around the art table, the Arties are learning to taste, trust and experience variety and sensations through the seasons of the garden. Along with new art projects and creative techniques, the Garden is host to a great year long art event. Thanks to the vision and dedication of a group of Burrinja volunteers to enrich Burrinja's building community through arts." – Arties coordinator Lynette Forrest. Master of Creative Arts Therapy.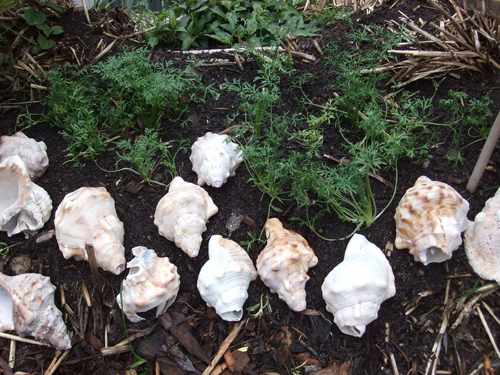 The Garden is home to artworks and beautiful arrangements of found objects for visitors to discover




Situated at the back of the Burrinja arts workshop, the public are invited to visit and enjoy the garden during Burrinja hours, when the space is not being used for a workshop to make an appointment contact Burrinja staff on 9754 8723 or email This email address is being protected from spambots. You need JavaScript enabled to view it.. From time to time garden visionary Kate Schuman also speaks about the garden to interest groups. You can see the development and track the evolution of Sensory Garden via the Arties Sensory Garden facebook page.


Got a green thumb and passionate about supporting community? Become a Burrinja Sensory Garden Volunteer – get in contact with Kate and the Sensory Garden team via 9754 1509 or email This email address is being protected from spambots. You need JavaScript enabled to view it. !