Swansong

Swansong is a mighty tour de force monodrama faultlessly executed.
Burrinja Theatre
THU 23 MAY 8PM
Tickets
$28 Adult
$24 Concession
$22 Friends of Burrinja
$22ea Group 6+
$18 26 & Under
Part of the 3+ Shows Package $28 pp
Single $3 ticketing fee applies per total transaction
"An stand out year for the one-actor show, Andre de Vanny (Swansong) providing us with riveting demonstrations of the power of one." Sydney Morning Herald
120 Minutes including a 20 min interval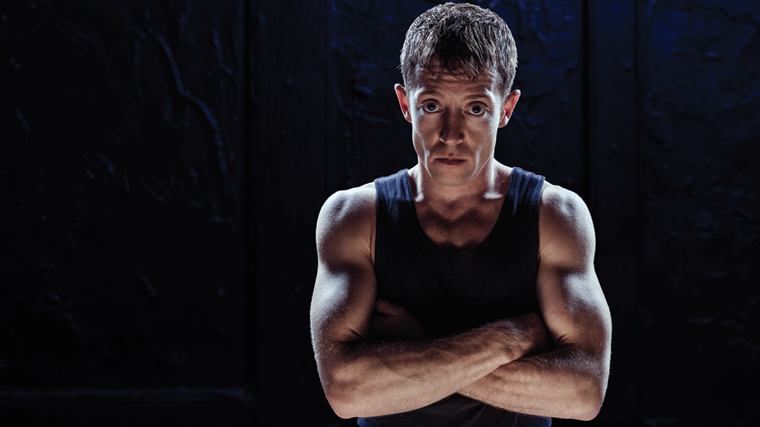 Meet Occi Byrne, the illegitimate child of a single mother in the Catholic west of Ireland. Shunned by church, state and family, Occi must fight his way to adulthood in a dog eat dog world. Violent, tragic and hauntingly tender, Swansong is the story of a lost soul from one of the masters of Irish drama. Swansong is an award winning Irish monodrama written by acclaimed writer/director Connor McDermottroe.
Set in the 1960's Swansong tells the story of Austin 'Occi' Byrne, the illegitimate child of a single mother in the Catholic west of Ireland. Shunned by church, state and family, Occi and his beloved Mammy are outcast and ostracized. After childhood bullying leaves him with mild brain damage Occi struggles to control his increasingly violent impulses as Mammy spirals ever further in alcohol abuse.
Occi must fight his way to adulthood in a dog eat dog world. It's an exhilarating journey that plunges him in to murder and mayhem, love and death, only to return him to the place he began. Tragic, tender and uproariously funny Swansong is the story of a lost soul in search of a home.
Swansong is a taut and gripping read. As a piece of theatre, it speaks to anyone who has ever felt like and outsider, who have ever been denied a voice. Occi, for all his flawed humanity is a symbol of hope. An unlikely hero who faces insurmountable odds and never gives up. His is a timely message. An important story.
Audience feedback:
"Go and see Swansong if you at all can. I don't have the words to speak about what just happened and I'm kind of emotional wreck but just go, go, don't miss this one, don't miss the seamless, flawless Andre De Vanny". Harvey Zielinski
"That blew my mind entirely, I'm a wreck! I think that is THE performance of my life. Thank you so much for that experience, I don't think I've ever been so moved in the theatre." Anonymous
"EVERYBODY IN MELBOURNE GO AND SEE SWANSONG AT @Theatre_Works IMMEDIATELY IT IS A GODDAMN MASTERCLASS YOU ONLY HAVE THIS WEEKEND GO (sorry for shouting, but really....)" Virginia Gay
Company Background
Red Hot Productions aims to support artists and work that we believe needs to have a wider audience. RHP recognises the epic challenge artists have in getting their work out to a wider audience with very limited budgets and resources. We work with a variety of performers, companies and acts that we believe in and that need that support that an independent artist doesn't have access to. RHP focuses on supporting high quality work to tour regionally as we believe regional audiences should have access to amazing theatre performances that are made in Melbourne. RHP aims to support artists by offering administration, marketing, website and touring market place presentations and connections.
Creative Biographies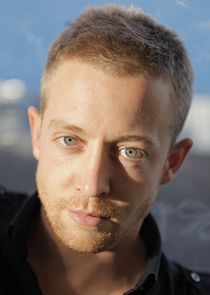 Andrew DeVanny – Occi Byrne
Andre DeVanny won Best Male Actor in a main stage play at the 2015 Green Room Awards for his performance as "Ray" in Glory Dazed for Red Stitch Theatre Company in Melbourne. Recent theatre credits include the role of "Ken" playing opposite Colin Friels in the two hander Red for the Melbourne Theatre Company and "Private David Taylor" in the Australian Tour of War Horse for The National Theatre of London.
Andre is a graduate of Melbourne based 16th St. Acting Studio and has studied with esteemed acting coach Ivana Chubbuck at her LA studio. Andre has also worked extensively in Film, Television and Animation.
Written by Connor McDermottroe
Conor McDermottroe is a London-based Irish Writer and Director working across Film, television and theatre. He is currently in pre-production on a feature film adapting a television screenplay and is in talks to stage his latest theatre piece. Conor's last feature film, "Swansong, Story of Occi Byrne" was selected for the Munich, Montreal and Camerimage film festivals. It won best drama at the Galway film fleadh and was nominated for six ITFAs in 2011, winning Martin McCann best actor for the role of Occi. The film was adapted from Conor's one man theatre play "Swansong" which was critically acclaimed, played worldwide and was translated into German and Swedish.
Other work has been staged in Europe and the US where he was nominated for best new play at the IRNE awards. His first two screenplays were selected for the Moonstone International Screenwriter Workshops.
Directed by Greg Carroll
Greg has worked with Melbourne Opera for 15 years on many productions including Rigoletto and Madam Butterfly as director and designer. Greg has worked on theatrical productions for the APG, La Mama, MTC, STC, Theatreworks, Gilgul, Stork and Red Stitch, as well as many commercial productions in Australia, England and the USA. Greg is a director and designer that has set up over five theatres in Melbourne and worked with many theatrical companies beyond his home town.
Greg has most recently directed The Penelopiad by Margaret Attwood and Glory Dazed with Andre de Vanny. He is currently working on an adaptation of Shadowboxing by Tony Birch and a feature film about Keith Richards living in a Brunswick kitchen for two weeks in 1973, written by Nathan Curnow. Greg has just completed three seasons of Swansong by Conor McDermottroe with Andre de Vanny and the Jake Heggie opera To Hell and Back for Gertrude Opera.