Dates
Easter Holidays
Time
Various
Prices
Classes $22
Tie Dye and Mother's Day Family Class $25, E. Bird $20 (until 4 May)
Creative Rainbow Soul Easter Holiday Program
Wed 5th April
10.30am-12pm, Fantasy Trees and Leaf Printing

Thurs 6th April
10.30am-12pm, Watercolour Dragons

Tues 11th April
10.30am-12pm, Watercolour Landscape, with 3D roads.

Tues 11th April
1pm-2.30pm, Garden Windmill decoration and ceramic bowl

Wed 12th April
12.30pm-2.30pm, Sun dye, tie dye, fun dye 3 items Byo t.shirt or item. Sewn cotton bag provided and Message flags with sun dyes.


Special Sunday Mother's Day classes
Sunday 7th May
$24, early bird $20 - by 4 May

10am-12pm
Ceramic Photoframe Portrait, decorated flowerpot and necklace

1pm-3pm
Sun Dye, Tie Dye, Fun Dye -3 items
Byo t.shirt or item cotton bag provided and decorate zipped calico all purpose bag, provided


Empowering your child to tap into their inner creativity
Ages 6-12 years
Bookings: Bev 0449 654 343 or This email address is being protected from spambots. You need JavaScript enabled to view it.
Facebook // www.creativerainbowsoul.com.au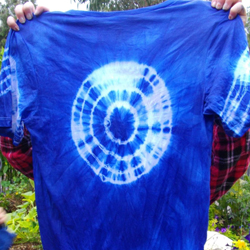 A character design workshop using found materials and simple lighting techniques to create a diorama/home for their character with Burrinja Studio Artist
Andrea Innocent
A short demonstration on character design and some reference material on Australian animals as inspiration will be supplied and a range of characters will be sketched, from there we will choose one and create final art using coloured pencils and water colour paper.
Then, using found materials (cardboard and recycled packaging as well as some common plastics found at home) you will construct a small home for your character, decorate it using paint, collage and coloured pencils. We will then place your character inside and light the space using battery powered led's.
1 hour | ideal for ages 5 - 12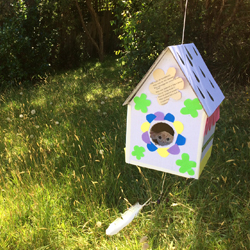 Dates
Term 2
Tuesdays 18 Apr - 37 Jun
Fridays 21 Apr - 30 Jun
(No class 25 Apr or 2 Jun)
Time
9:30am - 10:15am
10:30am - 11:15am
Prices
$140 (10 week term)
Siblings $8 per class if over 8 months. Siblings under 8 months FREE.
Original CD included
Where
Burrinja Black Box
RockaBilbies
RockaBilbies is an original music class for little rockers.


We jam, play drums, dance, sing and act to original songs. We use percussion, ribbons, scarves, puppets, and a parachute to learn about the musical elements - beat, pitch, tempo and dynamics. Kristy plays the guitar and sings songs about letters, numbers, animals, songs for early learning development and songs just for fun.
Kristy is a musician/songwriter and an experienced primary school teacher, having taught as a classroom teacher and a music and drama specialist.
The classes are mixed-age for families, thus catering for different abilities and providing an opportunity for younger children to learn from the older ones. Classes are approximately 45 minutes long and include varied and short activities to keep the little ones entertained. A friendly and relaxed atmosphere, allowing children to participate at their own level and in their own time.
At RockaBilbies we have a lot of fun, build confidence, spark creativity and develop an ongoing love for music. Original and engaging songs create a unique environment that can be enjoyed by the parent or carer just as much as the child.
Babies, toddlers, preschoolers with parent/carer participation.
Bookings via Kristy: 0415 288 811 | This email address is being protected from spambots. You need JavaScript enabled to view it.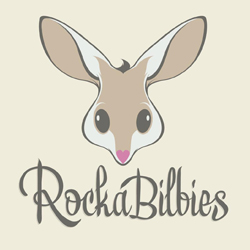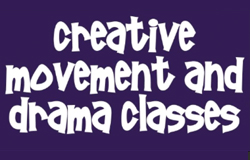 Term 2, 2017
Wednesdays
19 Apr - 21 Jun

Play Up 4pm - 5pm
Act Up 5pm - 6pm
Advanced Troupe 6pm - 7:30pm
Venue
Black Box Studio
Cost
Play Up $135 (10 wks)
Act Up $135 (10 wks)
Advanced Troupe $205 (10 wks)
Space still available contact the
Box Office on 9754 8723 to book

Creative Movement and Drama Classes
PLAY UP
: Grades Prep – 2 or Ages 5 – 7/8 years
The emphasis for this age group is on creative play and improvisation. Classes are designed to stimulate the imagination of young children, through participation in various drama, music and movement activities.
ACT UP
: Grade 3 – 4 or Ages 8 – 9/10 years
These classes are designed to encourage children to become confident in presenting their own ideas and to work together in a group. This is achieved through movement, poetry, songs, scripts and theatre games; providing safe, supported performance opportunities.
ADVANCED TROUPE
: By invitation only
This class is for students showing the commitment to work within certain guidelines enabling them to extend their drama experience and skills. It will be a class requiring focus and dedication and within these guidelines each student should have a fully rounded drama experience, still full of creativity and enjoyment but supported by focused behaviour and extended by more advanced scripts, monologues & movement.
Classes are facilitated by Dee Whittington who has many years' experience with children and youth of all ages in the areas of creative movement, drama and music, with fabulous outcomes for the participants.
Further inquiries contact the box office on 9754 8723 or email This email address is being protected from spambots. You need JavaScript enabled to view it.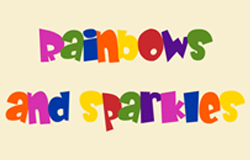 Term 2, 2017

Wed 19 Apr - 21 Jun
Thurs 20 Apr - 22 Jun
Time
10.00am-11.00am

Cost:
10 wks: $120
($12 per class)


Non package
the box office on 9754 8723 to book

Venue
Black Box Theatre


Rainbows and Sparkles
Have fun and get creative with your child in an engaging art group for pre-schoolers.
Join Gill Cruikshank on a Rainbows and Sparkles creative adventure singing, movement, parachute play, musical instruments and art making using a variety of media.
With a strong focus on parent/ carer participation the class invites children and adults to have fun together exploring creative activities.
Gill Cruikshank is a local creator with 10 years' experience running this popular class and is passionate about nurturing creative expression shared between children and their families.
Limited spaces available | 60 mins | Suitable ages: 2 – 4 with parent/carer participation
Term 2
Tuesdays
Term 2

Times
4:30pm - 5:30pm
Venue
Burrinja Black Box
Price
TBC

Bookings via This email address is being protected from spambots. You need JavaScript enabled to view it.
RAPA Little Feet Dance

with Mary Salem (For ages 5-7)
Imaginative play through dance and improvisational movement is possibly the most important aspect of allowing a young child to believe in their ability to move, and have fun dancing, especially in the foundation years.

RAPA's contemporary dance program encourages creative dance skills that are non-comparative. In other words the student is able to develop dance skills that express the students very own unique physicality, as against the more competitive dance disciplines where students are taught repetitive steps leading into grading and examinations, or the jazzy style 'chorus girl' unified dance practices.

Mary Salem is a founder and vice president of RAPA, she is a highly specialised and experienced teacher who is passionate about bringing formative, caring and creative foundation dance principles to children.

She is a contemporary performance artist and dancer of international repute; she has toured with award winning works such as The Descent to four continents and over 23 seasons; her list of credits include central roles in the award winning "Tearoom". (2 Green Room awards).

RAPA is a NOT FOR PROFIT academy for the creative enrichment of young people from ages 5 to 18.
More info about ranges Academy at rangesacademy.org.au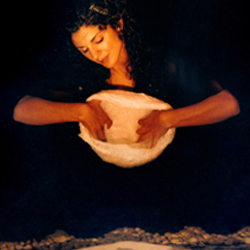 Term 1
Fridays
Term 2

Times
4pm - 5:30pm
Venue
Burrinja Black Box
Price
TBC
Family discounts available

Bookings via This email address is being protected from spambots. You need JavaScript enabled to view it.
RAPA Drama & Voice

with Kathy Lucas (For a ages 7 -10)
RAPA is proud to announce we have secured one of Melbourne's most respected drama teachers for exciting kids drama workshops in the Hills, Kathy Lucas brings a wealth of experience and inspirational teaching to RAPA.

She creates exciting and engaging workshops that educate and inspire children aged from 7 through to 14 years, with classes that involve games, team building exercises, improvisations, story making, script writing, character work, vocal development, movement and acting techniques, and well-being.

She is a dedicated and passionate actor/teacher with a flair for motivating, inspiring and supporting young people in the development of their personal and acting potential. With over 15 years teaching experience, she takes on creative projects with vision, respect, quality and pride.

Ranges Academy of Performing Arts (RAPA) is a NOT FOR PROFIT academy for the creative enrichment and development of young people from ages 5 to 18.

Contact us for this and all our other arts streams on offer.
More info about ranges Academy at rangesacademy.org.au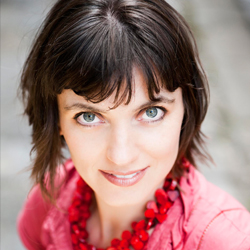 Dates
Term 2
Tuesdays from 9 May
Thursdays from 4 May
Time
Various
Prices
5 sessions $80.
Creative Rainbow Soul Art Classes
Week 1-
Mother's Day activity Miniature portrait in porcelain frames, necklace or bracelet

Week 2-
Mother's Day activity Decorated boxes and Cards

Week 3-
Leafy Creatures Prints Printing Autumn Leaves

Week 4-
Fantasy Trees. What would it look like if a tree could be other things? A cubby? A house? What could grow on the tree if you let your imagination go?

Week 5-
Moulded 3D Faces Collage -in cardboard frames


Empowering your child to tap into their inner creativity
Ages 6-12 years
Inquiries : Bev 0449 654 343 or
This email address is being protected from spambots. You need JavaScript enabled to view it.
Facebook
//
www.creativerainbowsoul.com.au
Dates
SAT 20 May
SUN 21 May
Times
10am - 4pm
Where
Burrinja Arts Workshop
Prices
$260 (both days)
$150 (single day)
Bookings
9754 8723
This workshop is designed for those of you who would like to indulge in 12hrs or 6hrs of tuition with Jessie over single weekend...
Beginners are welcome too (2 days recommended)!
Students may also book for a single day only.

Classes are run by professional artist and qualified teacher Jessie Yvette Journoud-Ryan.
Main materials will be supplied (Tools, adhesives, a selection of crockery, tiles).
Workshop Variations & Specifications:
- A pre-prepared marine-ply surface will be provided (and optional).
- You are free to bring along your own pre-prepared surface of any dimension.
- Possibility of a grouting session for works completed prior to the actual weekend.
- The workshop will effectively be booked for 12hrs in total over the weekend, so you can choose what kind of breaks you prefer at any time.

Classes are limited to 6 places to ensure individual attention.

Program each day:
- 2hrs in the morning (10am-12pm).
- 1hr window for lunch (Optional).

To book contact the Box Office on 9754 8723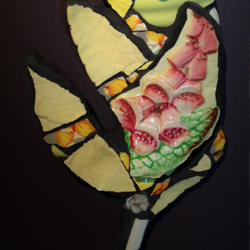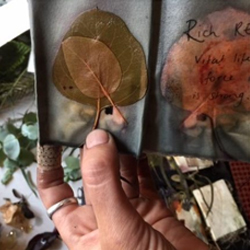 Dates
10th June
9th September
11th November
Time
10AM - 4PM
Investment
Single workshop:
$150
$110 each for you & a friend
Four Seasons Experience:
$500
$400 each for you & a friend
Bookings
Online here


Location
Burrinja Black Box
Eco-printing for Self-Reflection:
Create Your Own Wisdom Cards
This is a chance to slow down to a pace of living that invites an attending to the smaller details of our human and more than human realities. In eco-printing we attend to sensory experiences gifted by the natural world and in doing so we begin to glimpse our interior and exterior ecosystems and their inhabitants.
These workshops can be attended as one day experiences or attended as a series of four to develop a record of the richness of a year's reflection and inquiry. Spanning the year, the series offers the opportunity for an immersion into unfolding of the themes, curiosities and wisdom that are present in our lives. This is a beautiful way to enact a self –care practice and develop a useful body of reflective art.
In each one-day workshop, we will engage with reflective arts processes as we experiment with eco-printing on cotton-rag paper and craft our own wisdom decks.
We will eco-print onto multiple strips of paper, experimenting with leaves, metal, heat and various dye pots. Along the way we will spend some time in small groups, condensing our questions, curiosity and personal and collective wisdom onto cards to take home. We'll unbundle our paper together, engage in movement and somatic exercises as a way of listening to what our body has to say (all optional of course), and have a 'lucky dip' at the end.
More info contact Jacqui Grace: This email address is being protected from spambots. You need JavaScript enabled to view it.