---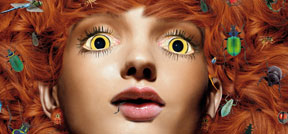 Striking Contrasts 
2 July - 31 August
Reflecting on two distinctive and opposite visions of the Australian cultural landscape, that of the vast centre to the built up city peripheries. This screen based exhibition features the works of ten contemporary Australian video artists. 
Discover more....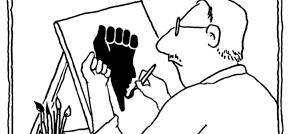 Curator Tour
She'll be right, mate?
Hear the stories behind the cartoons, and cartoonists, as Jim Bridges walks through the curatorial process and thinking behind the original exhibition She'll be right, mate?An Indigenous History in Australian Cartoons.

Saturday 2 August at 11am
Saturday 9 August at 11am
Duration 45 Minutes // RSVP // More Info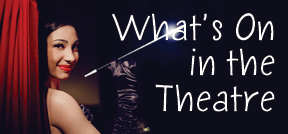 Barassi
Friday 1 August at 7.30pm
The 'football meets theatre' event of the year follows the epic story that crosses generations of suburban Melbourne and tells the story of the iconic Australian footballer, coach and father of modern football, Ron Barassi.
Discover more....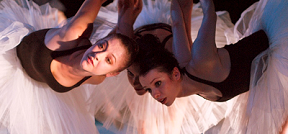 Melbourne Ballet
Saturday 2 August at 7pm
Classical dance, beautiful music, amazing dancers, stunning costumes, sublime choreography and the opportunity to meet the Choreographer Simon Hoy, skill up in a workshop, and perhaps even dance on stage with the Melbourne Ballet - it's the whole Dance Package!
Discover more....
Coming Soon to the Cafe
August
Upcoming events include;
Tabasco Tom Rogerson (Fri 25) Pippa Wilson with Jazz Notes (Fri 1) The Grandsons of Pioneers (Sat 2) High Times String Band (Mon 4) Dining with Spirit (Thurs 7) Sweet Felicia & the Honeytones (Fri 8) 
Discover more …
Australian Boys Choir
Sunday 3 August at 2pm
The Australian Boys Choir present a special program to highlight the Choir's favourite pieces from its 75 year history, the choir will move and inspire the listener, with a special program of classics.
Discover more…
---