---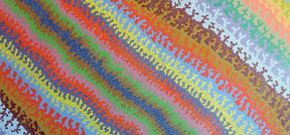 Arlpwe Artists
5 September - 16 November
A showcase exhibition of works from Arlpwe Arts Centre artists featuring traditional paintings and artefacts including; fighting boomerangs, spears, shields, nulla nulla's and clapping sticks.
Discover more....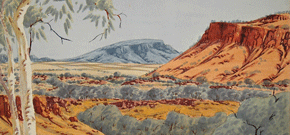 With Country in Mind
13 September - 16 November
The Hermannsburg School presents a most unusual combination, central Australian landscapes in the tradition of water colour painting.
Discover more....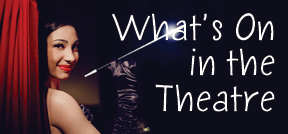 California Dreaming
Thursday 4 December, 7.30pm
Set on a stage reminiscent of the Ed Sullivan Show, California Dreaming will take you back on a memory laden trip with songs like; I Saw Her Again, Dream a Little Dream and Monday Monday. Discover more....
Pants Down Circus... ROCK!
Wed 8, Thurs 9 April 2015

AC-DC with Acrobats
Big Hair, Big Tricks, Big Air Guitar = One Awesome Show, perfect for the whole family! Discover more....
Coming Soon to the Cafe
October
Upcoming events include;
Bruce Rogers and Stax Didgeman (Thurs 23) Claymore (Fri 24 & 31) Pippa Wilson & Jazz Notes (Sat 25) 35's Band Night (Sun 26) Appalachian Heaven (Tues 4) Discover more…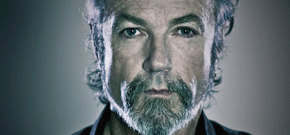 Steve Kilbey
From The Church (Solo)
Friday 14 November at 8pm
Australian rock royalty plays hits from his 33 years of performance in the intimate and fully licensed Burrinja Black Box. Discover more…
---
---