Burrinja Board
Matthew Posetti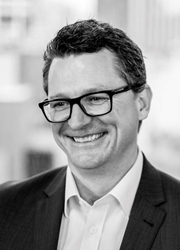 President
Years on Board - 3
Matt has experience working within a variety of project, service and strategic management roles across the community cultural and tertiary education sectors.

Currently the Senior Manager Student Success within Open Universities Australia, Matt holds both strategic and operational responsibilities for the engagement, development, and well-being of all OUA and Open Training students. Prior to OUA, Matt has held management roles at La Trobe University, RMIT and Chisholm Institute.

In his earlier career Matt worked within a variety of Melbourne's Arts & Cultural organisations in positions such as Programs and Youth Projects Officer at Box Hill Community Arts Centre, Festival Hub and Ticketing Service Manager at the Melbourne International Film Festival and at the Melbourne Fringe Festival. Matt has also experienced life as a professional actor and company director within a fringe based theatre company.
Mary Fitz-Gerald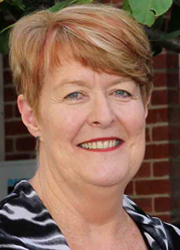 Vice President
Years on Board - 6
Mary Fitz-Gerald is Principal of Mater Christi College in Belgrave, where she oversees a vibrant, creative school community. She brings to Burrinja many years' experience in both the education sector and the performing arts. Mary and the school are actively engaged across a wide range of arts and community events and projects. Mater Christi has been a strong supporter of the performing arts development at Burrinja since its inception and is a Platinum Foundation Member.







Jon Whitehead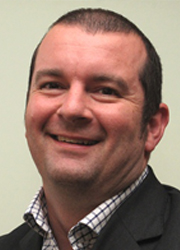 Treasurer
Years on Board - 1
Jon has over 17 years of financial and accounting experience working for Commonwealth and State Governments, Industry, Financial Services and Not for Profit. Burrinja combines Jon's passion of the arts and culture with delivering sound financial and operational management.
Paul O'Halloran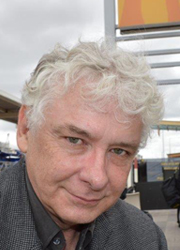 Secretary
Years on Board - 16
Paul O'Halloran is a trained secondary teacher and also has post graduate qualifications in audiology and ergonomics. Paul has publications on a range of organisational health and risk management issues. He is a member of the Association of Risk and Insurance Managers of Australasia, and is a Board Member of the Deafness Foundation. Paul has had a life-long interest in the visual and performing arts and works both in 2D and 3D media.




Louis Delacretaz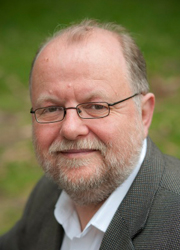 Board of Management
Years on Board - 16
Louis Delacretaz (MBA) brings an extensive background in new business development, management, local and state politics to Burrinja. Louis served as President of the Burrinja board for its first 6 years, and is the former Mayor of the Shire of Yarra Ranges and President of the Shire of Sherbrooke. As well as operating his own business interests, he is actively involved with many groups and committees, including the Save the Dandenongs League, Green Wedges, and has stood as a candidate for the Greens in the most recent Victorian upper house election.
Aunty Janet Turpie-Johnstone
Board of Management
Years on Board 2
Aboriginal Equity Pathways part of Jim Baa Yer Indigenous Unit - Australian Catholic University.

Board Member Mullum Mullum Indigenous Gathering Place (2005-Current)
Board Member Boorndawan Willam Aboriginal Healing Service (Current) .
Zachary Anton Exner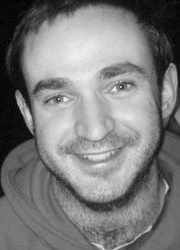 Board of Management
2015 Board Member
Zachary Exner is a marketing and publicity professional who specialises in the branding, presentation and promotion of some of Australia's leading cultural experiences.

Having developed nationwide marketing and media campaigns for organisations such as, Cirque du Soleil, National Institute of Circus Arts, Human Rights Arts and Film Festival and Burrinja Cultural Centre, Zachary has built a strong understanding, and passion for, digital, print and real time marketing activities.

Having worked in a range of roles across the film, visual and performing arts spaces Zachary's core passion lies with developing the public's engagement with meaningful artistic experiences whether they are; online, in a theatre, gallery, circus tent or other incidental spaces.

Zachary is greatly looking forward to bring his past experiences and knowledge onto the Burrinja Board.
Holly DeMaria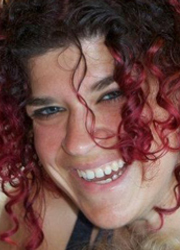 Board of Management
2015 Board Member
I have worked in the arts and cultural, events and youth (welfare/alternative education) industries (in various roles) for over 15 years. I have a Masters Degree and Post-Graduate Diploma in Community Cultural Development, a Post-Graduate Diploma in Business Management and Advanced Diploma in Music. I have a great deal of networks both locally, state wide and broader within the arts industry. This has been developed through my studies, roles as part of NACA (National Arts and Culture Alliance), many volunteer and participation opportunities and my current role as Cultural Development Officer for Cardinia Shire Council. Earlier in 2015, I initiated and partnered with six municipalities to run an unconference event called Fusion – which focused on strengthening the networking, sharing of skills, expertise and knowledge of local artists, creative and community focused people. This was deemed a great success and is set to run again in 2016 as a bi-annual event. I have utilised my skills and worked with a range of artists and art groups to develop strategic directions, marketing and promotional advice to assist them in moving forward with their practice, change of direction or event just to clarify what they do and why.

I am a keen supporter and advocate for the arts and I would like to extend my skills and experience to include board membership. My transferable skills and networks, I feel, would be highly beneficial to the Burrinja Board, direction and staff.
Annette Rudd
Board of Management
2015 Board Member
Annette brings her Board and Governance Experience, Project Management, Strategic Planning (including quals with Swinburne Business Faculty), Community development/health promotion including community arts projects, Evaluation and research, Digital & social media experience, and is a Local supporter of Burrinja.
Cr Noel Cliff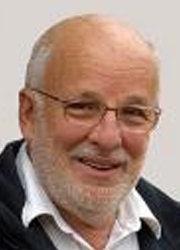 Streeton Ward


I have a strong background in community volunteering – I've been a CFA volunteer for 35 years, and have worked with many Friends Groups. I understand the passion and commitment of community groups and will do all I can to assist them. I will continue to listen, consult and deliver.
You can contact Cr Cliff via Council offices on 1300 368 333.
Streeton Ward covers: Mt Dandenong, Montrose South, Olinda, Sassafras, Tremont, Ferny Creek, Tecoma and Upwey.
Cr Mike Clarke.
Lyster Ward


Cr Clarke represents Council on the following committees:
Burrinja
Eastern Regional Libraries Corporation
Eastern Transport Coalition
Fire Management Committee
Graffiti Working Group
Municipal Emergency Management Committee
Yarra Ranges Environment Advisory Committee

Lyster ward covers Belgrave, Belgrave Heights, Belgrave South, Kallista, Lyserfield, Menzies Creek, Narre Warren East, Selby, Sherbrooke, Tecoma and The Patch.