We're Going on a Bear Hunt

Garry Ginivan Attractions (AUST) by arrangement with Kenny Wax Family Entertainment Ltd (UK)
Adapted from the picture book written by Michael Rosen and illustrated by Helen Oxenbury
Pack your picnic for the most delightful and famous bear seeking adventure of all times
Tickets
All Tickets $18
Group 4 + $15ea
Ticket packages
3 family shows $42






55 mins | no interval | recommended 2 years – 8 years

Garry Ginivan Attractions ( Aust ) in association with KW & NB Ltd (UK)
Adapted from the picture book written by Michael Rosen and illustrated by Helen Oxenbury
Adapted by: Sally Cookson
Original Score by: Benji Bowers
Directed by: Mark Parrett ( UK )
This international touring production will be re-mounted in Australia by GGA
Burrinja Theatre
MON 3 JUL, 3PM & 6:30PM
TUES 4 JUL, 10AM
"charming and fun........perfect for kids 8 years and under " – The Melbourne Age


"it is delicious to hear the crowd squeal....wholesome cheeky fun for young families " – The Melbourne Herald Sun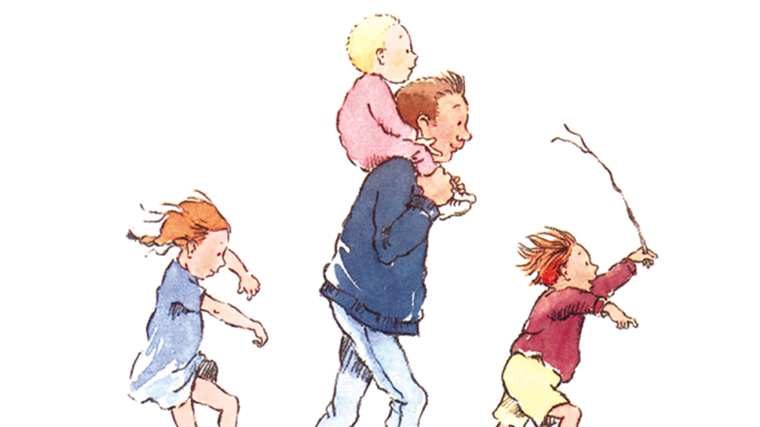 A furiously fun, mini-musical that will get the whole family wriggling along in their seats.


WE'RE GOING ON A BEAR HUNT is the much loved story of a family out for walk and on the lookout for a growling bear. Join in the adventure as they march through long swishy grass, wade through thick gloopy mud and battle a snow storm before entering a big dark cave where we might finally spot the glinty wet eyes of a slobbering, gigantic bear winking at us through the blackness.
Warm your heart and tickle your fancy with the fun and frolics of a father who is clearly still a child at heart, his three children including a tiny intrepid bear hunter in the making, plus the family dog and of course....a BIG BROWN CUDDLY BEAR!
From the makers of POSSUM MAGIC, WOMBAT STEW and THERE'S A HIPPOPOTAMUS ON OUR ROOF EATING CAKE comes this exciting new live production WE'RE GOING ON A BEAR HUNT!
About
GARRY GINIVAN – Writer/Director/Producer Garry has written script and lyrics/produced/directed and choreographed many shows for young audiences for over 30 years, often through his own company, formed in 1987. His particular passion is creating the first adaptation of a well-loved book to a musical. Possum Magic, The Magic Faraway Tree, Stripey – the Emu Chick, The Complete Tales of Peter Rabbit, My Grandma Lived in Gooligulch and There's a Hippopotamus on Our Roof Eating Cake (Hippo! Hippo!) are just some examples of work that has won great industry and audience acclaim. He has co-produced/directed with many leading theatrical production companies and venues, recently including Andrew Kay & Associates, Sydney Opera House, ABC, Arts Centre Melbourne and QPAC. Garry has an unrivalled reputation in the industry for nurturing the hundreds of crew and performers, employed by him over the years. Equally, his reputation for the high standard of theatre he regularly delivers to venues around the country is exemplary.