Intimacy
Ranter's Theatre


Why is it sometimes easier to be honest with a total stranger than with someone we know?
Tickets
Adult $36
Concession $32
Members $30
26 & under $18
Group 6+ 28ea
Ticket packages
5 -shows $140
3 -shows $190




70 mins | no interval | all ages

First produced by Ranters Theatre in conjunction with the Malthouse Theatre and the Melbourne Festival.
Ranters Theatre is supported by the Victorian Government through Creative Victoria.

Written by: Beth Buchanan, Adriano Cortese, Raimondo Cortese, Paul Lum and Patrick Moffatt
Directed by: Adriano Cortese
Adapted from the original design by: Anna Tregloan
Adapted from the original lighting design by: Niklas Pajanti
Starring: Beth Buchanan, Adriano Cortese, Patrick Moffatt
Burrinja Theatre
SAT 16 SEPT, 8PM

'This is one of the cleverest and most enjoyable shows you'll see in a while. ' Prue Bentley, ABC Melbourne


"Intimacy is a stunning psychological and theatrical achievement." Emer O'Kelly, Irish Independent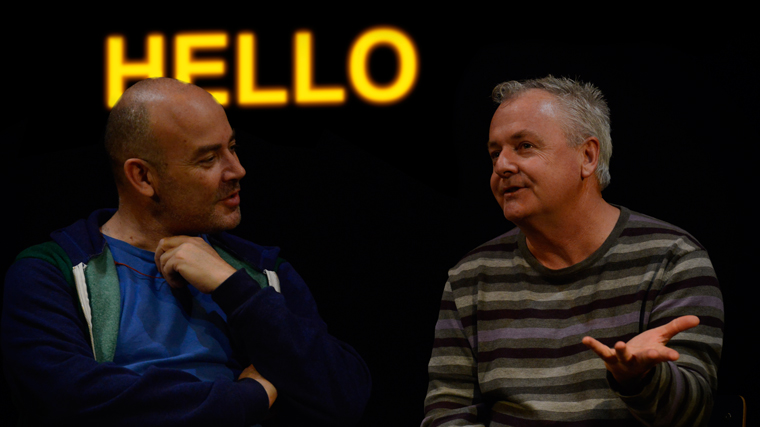 Be moved by this divinely enthralling play based on real life encounters with strangers on a Melbourne Street.
How much of ourselves are we prepared to show? Is this really honesty or just another performance?
Through a series of intimate and diverse conversations, Intimacy gives a candid, funny and sometimes disquieting portrait of everyday life where personal anxieties are never far from the surface.
Intimacy shows that the differences between us are often the most surprising points of connection and examines how people can very quickly share the intimate details of their lives with total strangers.
About
Ranters Theatre creates distinctive contemporary, text-based theatre productions that excite, challenge and inspire. The company is an award winning performance ensemble making original work that responds to the social and psychological facets of contemporary life. The work is about people, relationships, emotion and the complexities of human behaviour. Established in 1994, Ranters Theatre has created over 15 critically acclaimed productions, toured extensively since 1999, and has been programmed in numerous international arts festivals.