Galleries at Burrinja
Burrinja presents a changing exhibition program all year round in its three exhibition spaces. The program ranges from local and metropolitan contemporary artists to major exhibitions and exhibitions of Aboriginal and oceanic art.
Burrinja Gallery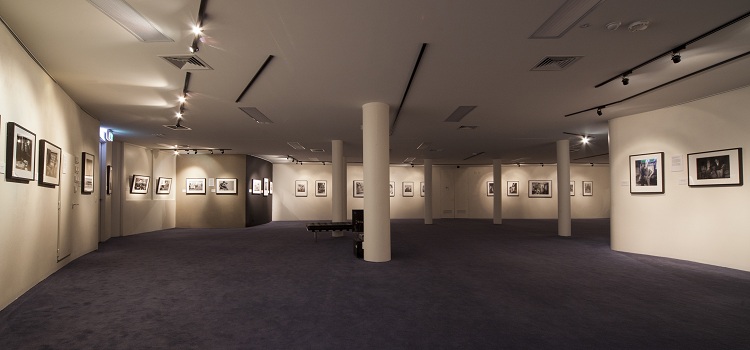 Presents a changing program of curated exhibitions of selected artworks from the McLeod Gift Collection as well as significant touring exhibitions in one of Melbourne's most beautiful and unusual gallery spaces. Burrinja Gallery also features Lin Onus' famous painting Fish and Leaves on permanent display. Burrinja is Yorta-Yorta for little star, the name given to Lin Onus.
For information on past exhibitions held in the Burrinja Gallery visit the Past Exhibitions page.
Jarmbi Gallery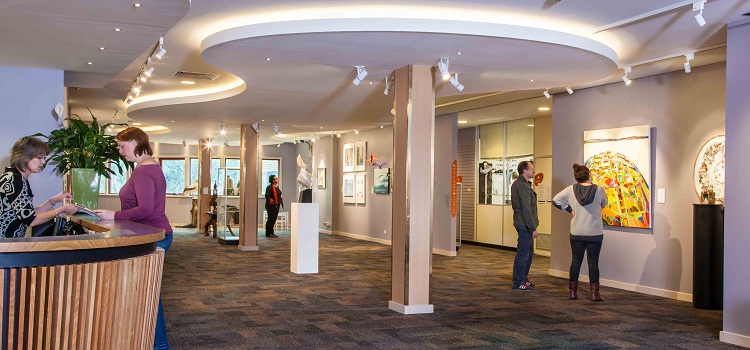 Consists of two gallery spaces over two floors and features exhibitions by local and metropolitan established and mid-career artists across a range of media such as painting, photography, print and mixed media. Over 70 metres of wall space with professional hanging and lighting systems guarantee a professional presentation in this popular space. Jarmbi is Yorta-Yorta for friend.
Café Gallery
Showcases small, two dimensional works by local artists and community groups.
Do you want to exhibit at Burrinja?