Date
Sunday 18 October
Time
11am - 3pm
Venue
Burrinja Cultural Centre
Tickets
FREE

In partnership with Dandenong Ranges Music Council we present
BURRINJA WITH ATTITUDE
A day of art, music and theatre activities for all ages and abilities.

Performances
Attitude Players
Michelle Chandler, (Didgeman) Stax and Sue Carr Amico
Knoxbrooke Film + Media Crew
Attitude Songwriters
The Supernaturals
Sweet Sassafras Community Choir
Kalulu Ukelele Band
Full Mental Jacket
Ad Hoc Rock
Melinda Smith and Dianne Reid Dance Improvisation

Workshops & Demonstrations
Working Artist Studios
Recycle Art Workshop facilitated by Lyn Forrest
Weaving workshop by Clare James
Song writing workshop by Cath Russell
Dance Workshop by Monica Espinoza
Calm Room facilitated by Libby Price
SoundBeam Tunnel by Libby Proce and Technical Solutions
Song writing workshop with Stephen McCulloch, Rachel Nendick and Cath Russell. * This workshop will be AUSLAN interpreted.
For more information head to www.drmc.org.au or call 9754 6566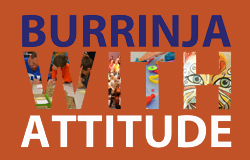 Date
Saturday 14 November
Time
2pm
Venue
Burrinja Theatre
Admission
Adults $28
Concession $24
Jarmbi $22
Group 6+ / RSL $20




FLAK: True stories from the men who flew in WWII, by Michael Veitch
Michael Veitch presents tales of heroism, strength and humanity from WWII Airmen
Returning for a special encore performance after the popular 2013 premiere, FLAK is a powerful, profound and moving piece of theatre that presents tales heroism that all Australian's should hear.

Based on his two best-selling books, Flak and Fly, well-known writer and performer Michael Veitch presents Flak - True stories from the men who flew in World War Two. In this powerful one-man show Michael takes on the roles of former airmen, recounting their extraordinary, true and largely untold stories of combat in the air war of 1939-45.

'Michael Veitch's Flak is a marvellous monodrama told with the skill of someone who combines the questing of a journalist, the rigour of a historian and the compassion of a very fine actor.' Dr Mark Williams, Adjunct Professor, School of Art, RMIT University

More Info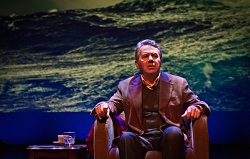 Jarmbi Membership program

Become a friend of Burrinja

Jarmbi Members show their support for Burrinja and Arts in the Dandenong Ranges.
Jarmbi is a Yorta Yorta word meaning 'Friend'. We use this word in recognition of artist and activist Lin Onus, whose nickname 'Burrinja' means Star.
Jarmbi members experience Burrinja like no other visitor, with free entry to all feature exhibitions, VIP invitations to major exhibition openings and events, special member ticket pricing for Burrinja Theatre shows, early bird specials, subscription to our Jarmbi Newsletter as well as discounts in the Burrinja gallery shop!