---
Aussie Kids Rock!
The Ultimate comedy rock show for kids!!!
Aussie Kids Rock are a stunning and whacky rock band that entertain kids (and Mums and Dads too!).  Funky guitarist Rusty, cool bass man C.J, and the ever-comical, and sensational drummer Deano, take the audience on a time machine journey through music covering many different styles including punk rock, hip hop, jazz and disco.
This spectacular show aimed at kids throughout the whole primary school age bracket has proven repeatedly to be a great experience for the whole family.
Don't miss this loveable show loaded with laughs!
Suitable Ages 5+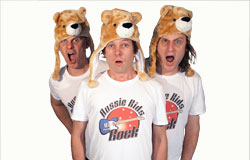 Date
Sunday 28 September
Time
2.00pm
Venue
Burrinja Theatre
Tickets
Adult $25
Concession $20 
Jarmbi $20
Group 4+ $18pp

Nicholas Chamber Orchestra
The Nicholas Chamber Orchestra brings together the finest classical musicians of the Dandenong Ranges to perform under the baton of Eric Klay.
Enjoy an afternoon of chamber music featuring;       
•   
Mozart's Clarinet Quintet
with Robert Schubert       
•   
Telemann's Viola Concerto
with soloist Martin Welch       
•   
Bachianas Brasileiras no 5 by Heitor Villa-Lobos
with soprano Cristina
     Keightley accompanied by 8 cellos       
•    A rare performance of
Beethoven's funeral music 3 Equali for 4 Trombones  
•    The String orchestra playing the evocative
Adagio for Strings by Barber
and

      Mozart's Divertimento in D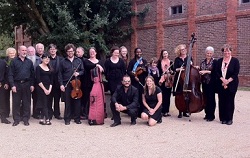 Date
Sunday 12 October
Time
2.00pm
Venue
Burrinja Black Box
Tickets
All Tickets $20
Bookings Via Fernlea House 5968 3895

Fernlea House Fundraiser
Experience music from the heart and soul at the Benefit Concert for Fernlea House where palliative respite care is offered to people with life limiting illnesses.
Featuring an amazing line up of talent, this promises to be an event not to be missed.      
•   
Nick Seidenman
- Tenor, Melbourne Opera ( and local Flash Mob)
•   
Michael Waugh
- award winning singer/songwriter
•   
Barbara Jeffrey & Jose Garcia
- Harp, voice, guitar
•   
Capitalist Pigs
- Vocals, guitar, banjo, double bass
•   
Singularity
- Acapella Choir
•   
Susan Graham & Margaret Orr
- Harp, voice
•   
Mary Knights-Rutten
- cello
•   
Glengoldies
- Glengollan Super Stars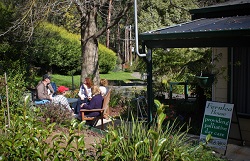 Date
Wednesday 8 October
Time
Wed - 8pm
Venue
Burrinja Theatre
Tickets
Adult $26
Concession $22
Jarmbi $20
Group 6+ $20


The 39 Steps
Adapted by Patrick Barlow
From an original concept by Simon Corble and Nobby Dimon
The 39 Steps is a fast-paced, side-splitting comedy featuring over a hundred characters played by four actors. Based on the 1935 Hitchcock spy thriller movie and novel by John Buchan, the stage production is currently the longest running comedy in the West End and winner of major theatrical prizes from Tony Awards® to the Olivier and Helpmann Awards.
Handsome hero Richard Hannay meets a mysterious woman, who reveals a plot to smuggle military secrets out of the country. That night, she is found murdered in his apartment. With the police and international spies hot on his heels, Hannay races to solve the mystery of the man with the missing finger. His heart-racing adventures involve death-defying escapes from planes, trains and automobiles with the beautiful blonde bombshell Pamela by his side.
A rip-roaring night out for all the family, don't miss this theatrical tour-de-force already seen by over 3 million people in more than 60 countries.

Also showing at Mooroolbark Community Centre on Tue 7 Oct, call 1300 368 333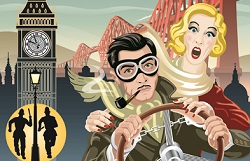 Date
Saturday 11 October
Time
8pm
Venue
Burrinja Theatre
Tickets
All Tix $25
Group 6+ $20

Meal and Show $45
Group 6+ $40

Hot August Night and Me
...The Neil Diamond Story
Starring Dominic Finley and the Diamantes
A new theatre version of The Neil Diamond Show - same great songs but a whole new story and presentation.

The show sees Finley carefully weave his personal story from gritty working men's clubs in Lancashire, in the North of England, with the legacy of Neil Diamond. - Join us to hear the tale of how this once struggling Broadway songwriter became one of the worlds most loved performers.
Dominic will be joined by a full band in the Burrinja Theatre to present a stunning selection of Diamond's hits including; Solitary Man, Cherry Cherry and Girl You'll Be a Woman Soon right through to the multi-platinum Beautiful Noise album. 
Meal and Show:
Enjoy a wonderful two course meal in the Burrinja Cafe prior to the performance for only $45. Bookings via Burrinja Box Office on (03) 9754 8723. Not available online.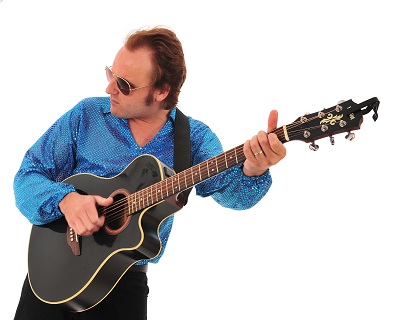 Date
Sunday 19 October
Time
11am - 3pm
Venue
Burrinja
Admission
Free 


Burrinja Open Day
Join us for a day of visual, theatrical and experiential activities to inspire the artist in you!
Featuring a range of performances and workshops by The Forest Collective, RUCCIS Circus, Sweet Sassafras Choir, The Motivate Project and other local artists and performers.
Full program out soon...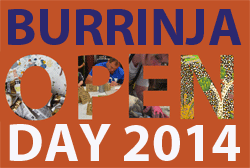 Date
Sunday 19 October
Time
3.00pm
Venue
Burrinja Theatre
Admission
Adult $22
Concession $15
Jarmbi $15
Holy Dying by the Forest Collective 
Co-Produced by Burrinja and La Mama Theatre
This stunning piece of immersive, musical and physical theatre is bound to get the audience thinking about death and life in a new light.
Combining classical composition, contemporary script writing and insightful direction the Holy Dying is Inspired by and adapted from Jeremy Taylor's 1651 'The rules and exercises of Holy Dying'. The new physical theatre piece explores the absurd influence of death over life and draws the audience into a place of contemplation and exploration.
Taylor wrote his book so that his readers may find a divine death; Osztreicher explores these universal existential questions, on morality, theology and a greater existence, so that we may one day answer our own.
Burrinja has leapt into the world of producing contemporary theatre with this co-commissioned work by the Abbotsford Convent-based Forest Collective, along with the renowned La Mama Theatre, Carlton. The work will premiere at this year's Melbourne Fringe Festival before coming to Burrinja, where we become a part of this exciting Fringe program for the first time.
Visit www.forestcollective.com.au for more information on the collective.
Not suitable for children under 15.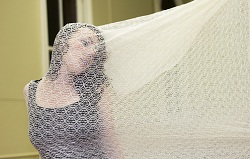 Date
Wednesday 8 April at 6pm
Thursday 9 April at 1pm
Venue
Burrinja Theatre
Admission
All Tix $19
Family 4+ $15


Pants Down Circus ROCK!
AC-DC with Acrobats
It's a long way to the top, the big top, and these guys are livin' on a prayer for nothin' but a good time.
This all ages event showcases the incredible skill of four rock stars of Australian circus. Imagine the greatest rock band ever, as a circus. It'll shake you all night long, set to a pumping classic rock soundtrack with a wide range of circus acts from trapeze and acrobatics to juggling and hula hoops. It is a show that is sure to entertain every audience member whether you like death-defying stunts, incredible displays of strength and agility or just plain silly nonsense.
Pants Down won the Best Circus award at the 2012 Melbourne Fringe and came second out of 900+ shows for the People's Choice award at the 2013 Adelaide Fringe.
"This vibrant show is a delight and entertained its audience of all ages. The degree of skill displayed in this show is impressive. This show is a real marvel to watch. High levels of skill and an abundance of showmanship."
5 Stars - theatreguide.com.au
More Info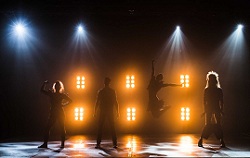 ---