---
Date
14 December 2013 – 16 March 2014

Venue
Burrinja Gallery
Isabel Foster: The Challenge of Colour

Explore delightfully bright, bold and bizarre textiles created by 92-year old artist Isabel Foster.
Isabel's extensive body of work shows her lifetime's devotion to needle and thread, colour and the ingenious use of the finest materials.
As a child born between two world wars, Isabel was raised in a time where thrift was given and home furnishings were handmade. This upbringing planted the seeds of resilience, independence and creativity, which have become the hallmarks of this remarkable textile artist.
Isabel's passionate works highlight the ability to break with conventions and push her creative boundaries.

The exhibition will feature signature pieces from Isabel's long career spanning 45 years.
EXHIBITION OPENING | Saturday 14 December 2pm
For more information click here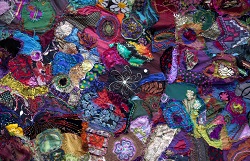 Dates
6 December - 12 January

Venue
Cafe Gallery
Tiffany Morris-North, Jacqui Christians & Adriana Alvarez :Three Little Birds
Three local artists share a passion for creating. You're invited to explore a collection of small works that will take you on a journey of nostalgia, cultural heritage and natural beauty.
These mixed media works combine paper cuts, hand stitching, illustration, paint and inks. The three artists Tiffany Morris-North, Jacqui Christians and Adriana Alvarez are friends who have exhibited together before. Their mutual passion for creating textural works means their works beautifully complement each other while still retaining their unique vision and character.

EXHIBITION OPENING | Saturday 14 December @ 6pm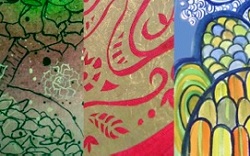 Dates
13 December 2013 – 9 February 2014

Venue
Jarmbi Gallery
Neil McLeod: Portraits

Tecoma artist and art collector Neil McLeod has painted friends and fellow artists presenting a new series of expressive portraits.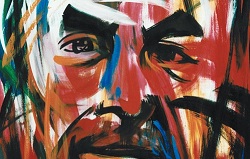 ---