Date
20 MAY – 18 JUN

Venue
Burrinja Gallery
Contemporary Australian Landscape
Ebony Finck, Jonathan Carmichael and Vicki Moritz

Landscape photography plays a key role in defining who we are as a nation, and how we see ourselves in relation to the environment we inhabit. The landscape can play a key role in both uniting and disconnecting us.
Australia is a vast and unforgiving land, still largely uninhabited. The landscape seems charged with spiritual presence and a stark emptiness that haunts our suburbs and extends across deserts to the deep sea on every side. Across these dusty plains and rocky grounds, flora and fauna astoundingly flourish, from the wildflower to the Australian Brumby. The idea of struggle is deeply entrenched in our national psyche. Even in the harshest environments, life beckons us to understand our history and surroundings.
This exhibition draws together three Victoria-based contemporary photographers to continue this dialogue with the surrounding land. Ebony Finck, Jonathan Carmichael and Vicki Moritz present very different visual interpretations of modern Australia.
Exhibition opening Fri. 19 May, 6:30 – 8:30pm REGISTER HERE
Meet the artists: Landscape interpretations Sat. 10 June 2 – 3 pm
Ebony Finck, Vicki Moritz and Michael Carmichael will discuss their work in the current Burrinja Gallery exhibition Contemporary Australian Landscape and field questions.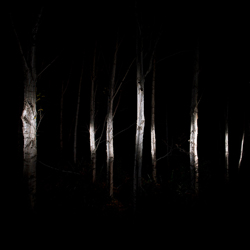 Jonathan Carmichael, Birch Tree, 2015