Dates
OCT 3 - OCT 25
Update: CANCELLED
Venue
Burrinja Gallery
Wild Awards 2020
The Wildlife Art Society of Australasia presents their major biennial exhibition 'The Wild Awards' in the Burrinja Gallery.
Be moved by this unique exhibition and the passion and talent of a diverse range of artists from the Australasian region. The exhibition features an exquisite array of different animal species and habitats in sculpture, painting and works on paper.
'The Wild Awards' encapsulates art excellence and this fine display proudly demonstrates the Society members' strong passion and respect for wildlife and its habitat. Be delighted and inspired by this stunning collection of beautiful wildlife imagery by The Wildlife Art Society of Australasia.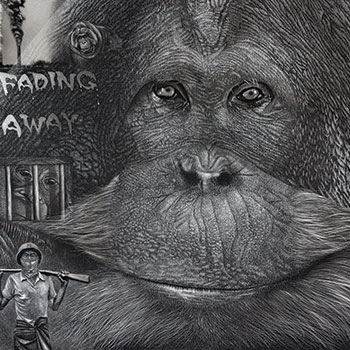 Image Credit: Fading Away, by Patrick Hedges.
Dates
OCT 31 2020 - FEB 7 2021
Venue
Burrinja Gallery
Legacy: Reflections on Mabo
Legacy: Reflections on Mabo celebrates the man behind the game-changing Native Title Act, Eddie Koiki Mabo.
Co-curated by Gail Mabo, Dr Jonathan McBurnie and Kellie Williams (Director of Umbrella Studio contemporary arts), the exhibition brings together a selection of about 30 works by Indigenous and non-Indigenous artists in the spirit of reconciliation, twenty-five years after the historic achievement.
Each artist has responded to an aspect of Eddie Mabo that they are drawn to, whether it is his life, politics, activism, or legacy. The works come together in surprising ways with reverence, compassion, anger, sadness and respect, celebrating a man who was both a rebel and a dreamer.
Legacy: Reflections on Mabo is an Umbrella Studio touring exhibition.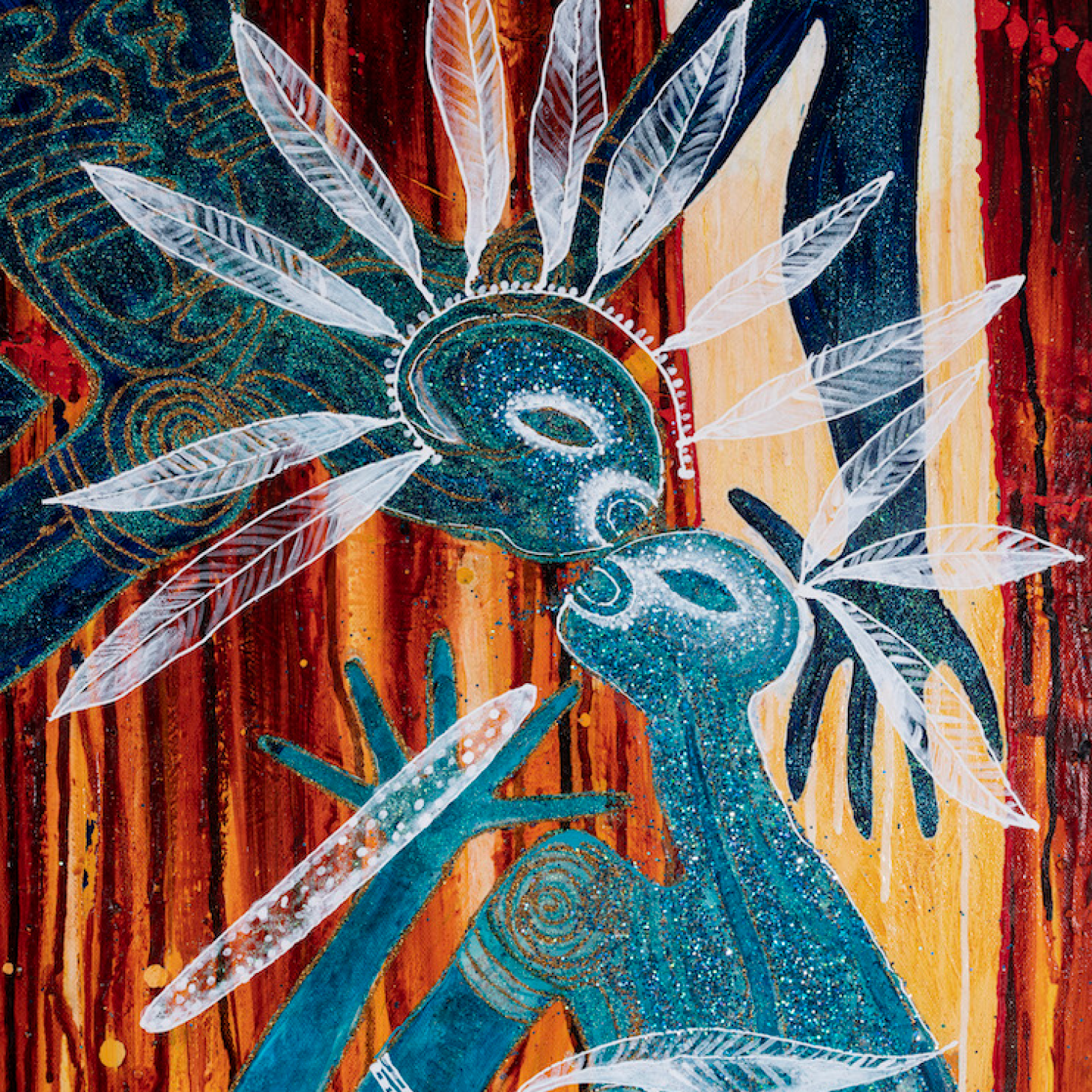 Image Credit: Arone Meeks, Mabo 25 & Big Wet Community, 2018. Painting on canvas, diptych, 183 x 62 cm. Photo: Carl Warner.
Dates
Registrations for Entry
TUE 3 MAR 10.30AM
until
WED 22 APRIL 11.59PM
Update:
Update: Postponed to Season 2021
Exhibition
MAY 9 - JUL 19
Update: Postponed to Season 2021
Venue
Aerie Gallery
Entry fees
One work $25
Two works $35
Three works $45
Four works $55
Burrinja Small Works Award
The best things come in small packages.
To celebrate the relaunch of Burrinja after redevelopment we are launching a new annual opportunity for budding or established artists to participate in a non-acquisitive art prize celebrating small works of art.
The exhibition will take place in the Aerie Members Gallery on the first floor.
Who can enter?
• Professional, amateur, young and old and everyone in between
How many works can be entered?
Up to 4 works can be entered by an individual. Please be aware that we cannot guarantee that we will be able to hang a series of works together.
Entries will be accepted that comply with the following:
• Does not exceed the maximum size of 10" x 10" (25.4cm x 25.4cm) including any framing
• Can be hung on a wall – it can be 2 or 3 dimensional as long as it can be hung on the wall and doesn't pose a safety risk. No free standing sculpture, projection or video work can be accepted
In line with current advice regarding COVID-19 Burrinja has postponed the Small Works Award until 2021