Date
April 13 @ 10am - 2.30pm
Venue
Burrinja Gallery
Book
click the book now button
&scroll down the page for
registration form.
Free 3D Printing & Digital Collage Workshop
Interested in learning about 3D modelling, or want to refine your already awesome skills? You're in the right place!
Join Jess Coldrey's no experience needed class for 15 to 25-year-olds at Burrinja Gallery, Upwey, this school holidays on April 13 @ 10am - 2.30pm.
Places are limited, so apply to secure your spot in this free workshop, and she'll be in contact via email.
Workshop details
This beginner-friendly workshop will run for 4.5 hours with a lunch break - all applicants aged 15-25 welcome!
The workshop will be run by the widely exhibited sculptor and creative technologist Jess Coldrey, who studied a Bachelor of Fine Art at Monash University.
Students will learn how to combine digital 3D shapes and objects to create their own unique 3D models, with the option to order discounted 3D prints after the workshop.
There will be social activites, a presentation about how 3D printing and digital collage can be used, a demonstration, and dedicated time for students to create their own 3D digital designs.
Wabi - Sabi | the Beauty of Imperfection
Each year Dandenong Ranges Open Studios participating artists are asked to create a work based on a collective theme. This year's theme is WABI-SABI, the Beauty of Imperfection, a Japanese philosophy which encourages us to focus on the blessings hiding in our daily lives and celebrate the way things are rather than how we think they should be. The group exhibition is a unique opportunity to see work from all the artists in one location and select the studios that most intrigue or inspire you to visit during the Dandenong Ranges Open Studios weekend.
for more information visit openstudios.org.au/exhibitions
Holding Pattern : immersive art on your phone
Holding Pattern curates a series of newly commissioned artworks, delivered directly to audience's mobile phones.
Five contemporary artists are commissioned by Burrinja to make new digital works.
Artists include Gretel Taylor, Roderick Price, Julien Macandili, Rhys Kiekegaard, and Edwina Green.
Responding to the idea of 'the anthropause' (a considerable global slowing of modern human activities, notably travel, due to COVID-19 restrictions affecting the flow of human movement globally), the artists have created a suite of new visual, video and interactive art experiences for you.
New ideas and new works from the new world.
The project turns our hand held screens into the stages of our future.
A new work delivered to audiences each Monday throughout May.
Tickets are FREE, audiences simply need to register their phone number via the rsvp link.
"Over the past few months, many countries around the world went into lockdown to control the spread of COVID-19. Brought about by the most tragic circumstances, this period of unusually reduced human mobility — which we suggest be coined 'anthropause' — may provide important insights into human–wildlife interactions in the twenty-first century. Anecdotal observations indicate that many animal species are enjoying the newly afforded peace and quiet, while others, surprisingly, seem to have come under increased pressure." - www.nature.com
Dates
Open Studios Weekend
Sat & Sun, May 8 + 9

Book in to see the artists of Aerie Creative Ecology and Dandenong Range Open Studios Group Exhibition - Wabi Sabi in the Burrinja Gallery on May 8 + 9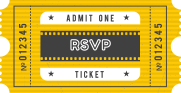 2021 Dandenong Ranges Open Studios
Come and explore the secrets of the Dandenong Range's with this creative and inspiring cultural experience. The Dandenong Ranges Open Studios takes you down the fern lined lanes of the hills to discover a selection of the most intriguing studios. Explore and connect with artists, ignite your creative imagination and step into the hidden gems, curious constructions and awe inspiring spaces of the artists' creative environments.
Visit the exhibition at the Burrinja Gallery and select the studios that most intrigue or inspire you. You will have the unique opportunity to purchase artwork and hand crafted items directly from the artists, informed by new insight into their creative world.
Dandenong Ranges Open Studios is the biggest creative 'Open Door' of the region.
Visit studios between 10am and 5pm during the Open Weekend.
For more details about the Artists & the Studios
click here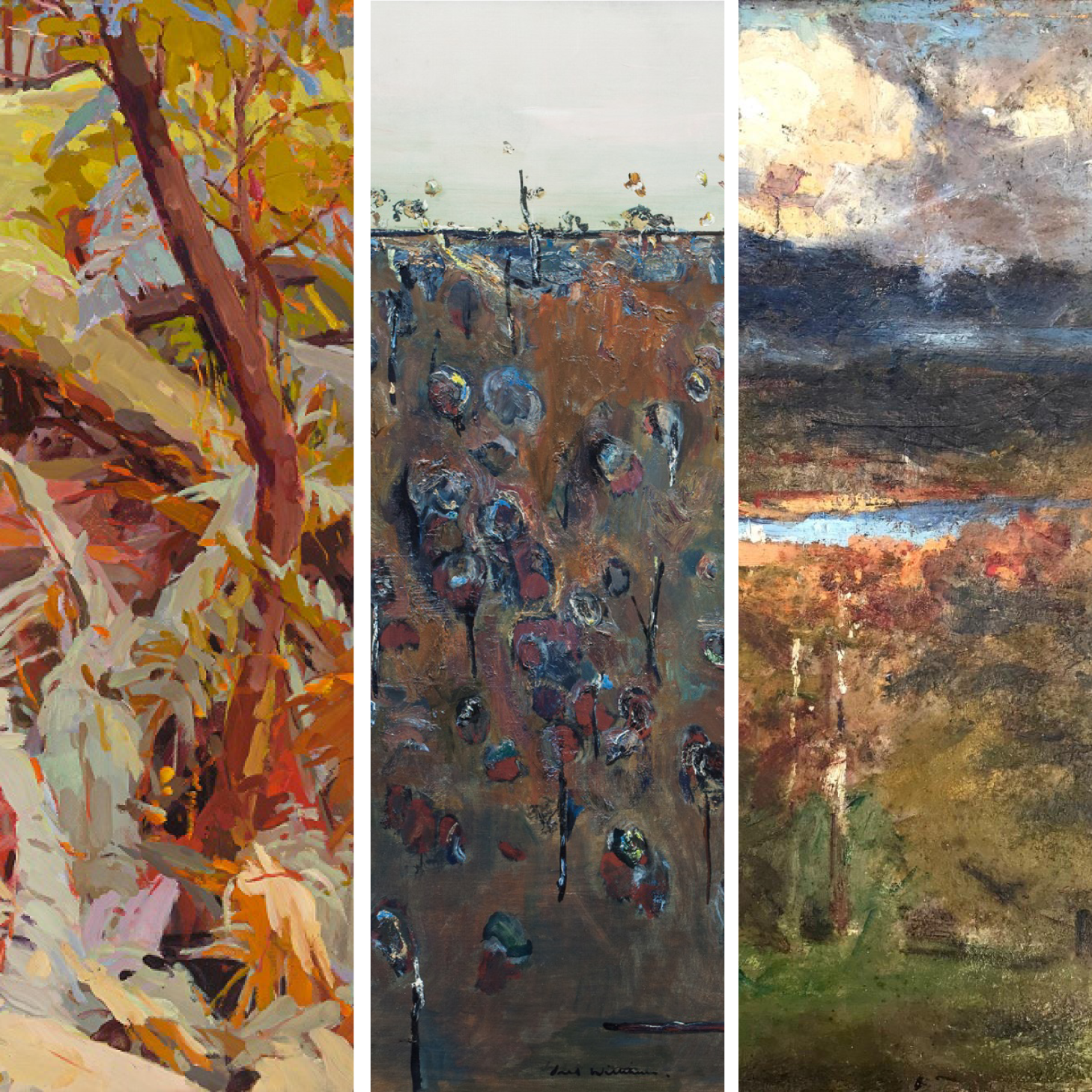 Image Credit: (left to right): Mary Tonkin, Ramble, Kalorama 2017-19 (detail) oil on linen,Fred Williams (1927 - 1982), UPWEY LANDSCAPE, oil on canvas, , Miles Evergood (1871 - 1939) c. 1935 – 1938, oil on canvas

The Ranges | 3 Perspectives
Drawing from the vivid and lush landscape of the Dandenong Ranges, a place each artist once called home, the works in this exhibition showcase three distinctly different perspectives.
Be captured by the unique majesty of the ranges, seen through the eyes of these brilliant Australian landscape painters.
Mary Tonkin: Contemporary plein air landscape artist whose detailed large scale representations reflect the forest at her family's property in Kalorama.
Fred Williams: Australia's most iconic landscape artist redefined painting in the Australian bush during his 'Upwey years' from 1963-68.
Miles Evergood: An impressionist whose 1930's Kalorama paintings are characterised by strong colours and expressive brushstrokes and use of palette knife.