burrinja presents
Not Just for Christmas | Leticia Hodson
Stay n' Play
FEB - MAY | Burrinja Foyer
Getting a new pet for Christmas is exciting but it's a big job for a family. Luckily kids can help out with jobs like feeding, bathing and training your new pet.
Come and meet the Puppy Marionettes and help look after them in Burrinja's new play space created by pet portrait artist Leticia Hodson.
Using left over plastic bottles and cardboard from Christmas, Leticia has created marionette puppets in a pet's paradise for kids to play, explore and look after our new additions to the studio family. Walk them in the park, train them to sit and give them bath in the foyer of Burrinja this February.
Leticia is a resident artist of the Aerie Creative Ecology producing realistic pets portraits in acrylic on paper
Facebook: @artbyleticia
Instagram: @pet_portraits_by_leticia
Web: artbyleticia.com
aerie creative ecology presents
The Wave | Amanda Bartholomew & Rebecca Johnson
18 Feb - 1 Apr | aerie gallery
This exhibition celebrates the life-long friendship of Amanda and Rebecca. They met as young girls waiting in line at their school tuckshop. Together arm in arm, they burst into the world amidst the smoky haze of what was the Melbourne counterculture scene of the 1980s. Many nights were spent together, revelling in post-punk bands such as The Birthday Party, Paul Kelly and the Coloured Girls, The Saints, Laughing Clowns, The Triffids, The Church, The Go-Betweens, Models, Died Pretty, T.I.S.M., Huxton Creepers, Dave Graney and the Coloured Snakes, Painters and Dockers, Hunters and Collectors, Cosmic Psychos, X, Big Pig, Not Drowning Waving and the Bachelor's from Prague just to name a few!
Join us for the exhibition opening in the aerie gallery. Sat 18 Feb @ 2pm ~ RSVP HERE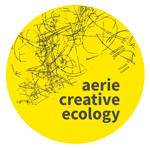 Yarra Ranges Council, Yarra Ranges Regional Museum & Yarra Ranges Heritage Network presents
Power and the People
1 MAR - 1 APR | Foyer Gallery
The Yarra Ranges Heritage Network is proud to announce this special exhibition presented with the support of Yarra Ranges Council and Yarra Ranges Regional Museum.
Power and the People: 150 years of Local Government tells stories of how residents and Yarra Ranges local governments have worked together to build facilities and create events that are valued today.
Launched on March 17, 2022, the story exhibition created its own history. It was the first Yarra Ranges Heritage Network exhibition developed by the group telling the various stories from their local community.
With contributions from 18 historical societies and community organisations, the exhibition celebrates the 150th anniversary of the setting up of local government in the Yarra Ranges. Each organisation has chosen one example in their community to show how the partnership between the people and local government has created facilities their community still enjoys today.
The exhibition also promotes the value of our history which is a continuum and is valuable to us all – First Peoples and other nations – and together all our ancestors have worked hard to create the sense of place, a sense of belonging and the community we now enjoy and value today.
burrinja and yarra ranges council presents
Creative Showcase | Yarra Ranges VCE Students
Sat 4 Mar – Sat 18 Mar | Burrinja Gallery
The Creative Showcase is an annual celebration of the creative talents of our emerging artists and their work.. Comprising of works selected from applicants across the Yarra Ranges, the exhibition encompasses a range of media, including drawing, painting, photography, and mixed media. The exhibition includes reflections on identity, emotions, isolation and dreams.
Please join us for the exhibition opening on Fri 3 Mar @ 6pm RSVP HERE
burrinja presents
Transcend
Dandenong Ranges Open Studios Group Exhibition
Fri 31 March to Sat 13 May | Burrinja Gallery
The annual Open Studios group exhibition is designed to produce a cohesive and diverse range of artwork to showcase the creative energy and skill of each artist.
Asking each studio to contemplate what it means "Transcend" the Dandenong Ranges Open Studios Group Exhibition offers compelling takes on nature, community, spirituality, interior worlds and more. Be captivated by inspiring moments of reflection and renewal, magic and escapism, comfort and calm.
In its 20th year, the show includes works from each of 44 participating studios and will delight visitors from all walks of life.
Why not visit the exhibition before the open weekend to get a taster. Then curate your arts trail with your most adored artworks.
Don't forget to vote for your favourite piece in the People's Choice Award.
Please join us for the Exhibition Launch: 7pm Thursday 30 March – everyone welcome RSVP HERE
Burrinja Presents:
Holding Pattern ~ the sublime forest
April/May | Directly to your phone | FREE
Holding Pattern curates a series of newly commissioned artworks, delivered directly to audience's mobile phones. Turning our hand held phones into digital theatres, galleries and festivals.
Holding pattern is a unique project that brings art literally into the palm of your hands. Delivered across April / May 2023, audiences will receive a new artwork to their phone each week.
Four new digital works will be commissioned by an invited cohort of locally and nationally recognised artists. Artist will create new, discrete, digital works that respond to the curatorial position: the sublime forest. Artists include Julie Gough, Brooke Wandin, Eugenia Lim, Dave Thompson
For 2023, Burrinja, in partnership with Ngurrak Barring, asks a suite of contemporary artists to use their creative voice to interrogate the intersections of this place, it's simultaneous history and future, within the aspiration of the sublime.
RSVP HERE to receive Holding Pattern ~ the sublime forest via SMS.
aerie creative ecology presents
Soft VS Edgy | Natalie Wijeyeratne
15 Apr - 27 May | aerie gallery
Soft VS Edgy is a new collection of original acrylic paintings exploring the nature of Passivity / Growth / Loud and Quiet Expression / Surrender / Directness / Starkness of reality / Sensuality; and the way these themes emerge both visually on the page and metaphorically in relationship to one's self and others. Are these concepts mutually exclusive? Where do they overlap? How can we be both? In a time where vulnerability is encouraged, is it Edgy to be Soft? Or Soft to be Edgy? These are the themes Natalie invites you to explore when viewing her 2023 series. Soft VS Edgy is Natalie's second solo exhibition.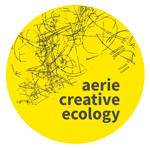 Burrinja & Vic Health presents
Peter Waples-Crowe guest artist Q & A and QAC community dinner
Sat 13 May @ 5pm | Tasty Az @ Burrinja
Enjoy an Artist Talk with queer indigenous artists Peter Waples-Crowe followed by a delicious dinner from social enterprise Tasty Az.
About Peter...
Peter Waples-Crowe is a Ngarigo visual and performance-based artist living in Melbourne. His intersecting experiences as an Aboriginal person and his work with community health and arts organisations give him a unique perspective as an artist and community cultural development worker. Waples-Crowe creates bold colourful work that explores the representation of Aboriginal people in popular culture, often referencing the dingo as a totemic figure and an analogy for Indigenous peoples.
This event runs 5 - 6.30pm (ish)
5pm Artist Talk
6pm Dinner
Let us know you are coming by registering now HERE
Get in touch with any questions or to let us know what your access needs are at This email address is being protected from spambots. You need JavaScript enabled to view it..
burrinja presents
Between Two Sites
27 May to 1 July 2023 | Burrinja Gallery
The Between Two Sites exhibition and public programs respond to the impact of human activity on habitats in the Yarra Ranges and Alpine Shire. Curated by Madelynne Cornish and Sarah Lynch for the Bogong Centre for Sound Culture. It showcases the artwork of Victorian and international artists who participated in the centre's residency program. These artists have undertaken extensive fieldwork within the Yarra Ranges, Alpine National Park and Kiewa Valley. They have produced a new range of site-specific artworks that comprise a rich and diverse set of environmental references to deepen our understanding of these places. Artists have used audio-visual installation, photography and sound composition to reflect the ecology of these regions.
Artists include: Shannon Collis, Madelynne Cornish, Lesley Duxbury, Sarah Edwards, Amias Hanley, Sarah Lynch & Anne McCallum
aerie creative ecology presents
Fabric. Layerism. Collage. | Mark Ewenson
3 Jun - 15 Jul | aerie gallery
'My art practice centers around the beauty of the diverse and body positive feminine form with an original collage concept 'Fabric Layerism'; a convergence of collage, fibre arts, craft, drawing and painting, though mostly omitting paint altogether to create a fresh 2D art aesthetic. My work combines the classical with the contemporary, with influences of both masculine and feminine gaze of the female form within domestic, natural and ethereal environments. This exhibition showcases works made over the past several years including through the Covid lockdowns of 2020/21, and some dating back to the earlier stages of Fabric Layerism'.