Small Gems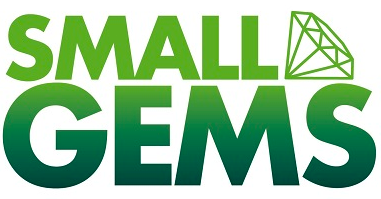 New Work Producing Consortium
Small Gems aims to identify, develop and support new performing arts work for small to medium sized venues in metropolitan Melbourne and beyond. Small Gems will essentially commission independent works that are of professional quality, contemporary interest and in the genre of drama, dance, hybrid theatre, circus and ground based physical theatre, in order to help create new work, support artists with a track record of high quality production output, and contribute positively to the Australian theatre scene.

Partners in the Consortium currently are:
Gasworks Arts Park, Hobsons Bay City Council, Kingston Arts Centre, The Melba Spiegeltent and Burrinja Cultural Centre

For full details on Small Gems including 'who its for', 'what's in it for artists', and how to apply, please see full details at: gasworks.org.au/small-gems/
Calling Playwrights, Circus Performers, Choreographers and Creative Producers!
Do you have a play that you've just finished writing? Do you have a new script that's just waiting for an audience to appreciate it? Perhaps you're a dancer or a circus performer with a show that's ready to go.
If so, then apply to Gasworks Arts Park's Small Gems program.
Small Gems commissions independent works that are of professional quality and contemporary interest. Preference is given to work that's had a development period and/or comes from artists with a track record of high quality.
Apply now and tell us all about your new art work. Through Small Gems we promote and develop work that's right for small to medium sized venues in Melbourne and beyond. Small Gems facilitates tours so that audiences see your show. The program also offers access to rehearsal space, payment for performances, and marketing.
We work with four other performing arts venues to get Small Gems' applicants work in from cosmopolitan audiences. We work with Hobsons Bay City Council, Burrinja Cultural Centre, Kingston Arts Centre and The Melba Spiegeltent to get your works in front of appreciative people.
Applying couldn't be simpler. Our form is easy to fill in - find it here.