aerie creative ecology presents
Soft VS Edgy | Natalie Wijeyeratne
15 Apr - 27 May | aerie gallery
Soft VS Edgy is a new collection of original acrylic paintings exploring the nature of Passivity / Growth / Loud and Quiet Expression / Surrender / Directness / Starkness of reality / Sensuality; and the way these themes emerge both visually on the page and metaphorically in relationship to one's self and others. Are these concepts mutually exclusive? Where do they overlap? How can we be both? In a time where vulnerability is encouraged, is it Edgy to be Soft? Or Soft to be Edgy? These are the themes Natalie invites you to explore when viewing her 2023 series. Soft VS Edgy is Natalie's second solo exhibition.
Join us for the exhibition opening in the aerie gallery. Sat 15 Apr @ 2pm ~ RSVP HERE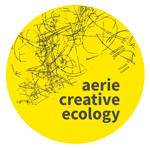 burrinja presents
Not Just for Christmas | Leticia Hodson
Stay n' Play
FEB - MAY | Burrinja Foyer
Getting a new pet for Christmas is exciting but it's a big job for a family. Luckily kids can help out with jobs like feeding, bathing and training your new pet.
Come and meet the Puppy Marionettes and help look after them in Burrinja's new play space created by pet portrait artist Leticia Hodson.
Using left over plastic bottles and cardboard from Christmas, Leticia has created marionette puppets in a pet's paradise for kids to play, explore and look after our new additions to the studio family. Walk them in the park, train them to sit and give them bath in the foyer of Burrinja this February.
Leticia is a resident artist of the Aerie Creative Ecology producing realistic pets portraits in acrylic on paper
Facebook: @artbyleticia
Instagram: @pet_portraits_by_leticia
Web: artbyleticia.com
aerie creative ecology presents
The Wave | Amanda Bartholomew & Rebecca Johnson
18 Feb - 1 Apr | aerie gallery
This exhibition celebrates the life-long friendship of Amanda and Rebecca. They met as young girls waiting in line at their school tuckshop. Together arm in arm, they burst into the world amidst the smoky haze of what was the Melbourne counterculture scene of the 1980s. Many nights were spent together, revelling in post-punk bands such as The Birthday Party, Paul Kelly and the Coloured Girls, The Saints, Laughing Clowns, The Triffids, The Church, The Go-Betweens, Models, Died Pretty, T.I.S.M., Huxton Creepers, Dave Graney and the Coloured Snakes, Painters and Dockers, Hunters and Collectors, Cosmic Psychos, X, Big Pig, Not Drowning Waving and the Bachelor's from Prague just to name a few!
Join us for the exhibition opening in the aerie gallery. Sat 18 Feb @ 2pm ~ RSVP HERE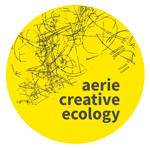 burrinja and yarra ranges council presents
Creative Showcase | Yarra Ranges VCE Students
Sat 4 Mar – Sat 18 Mar | Burrinja Gallery
The Creative Showcase is an annual celebration of the creative talents of our emerging artists and their work.. Comprising of works selected from applicants across the Yarra Ranges, the exhibition encompasses a range of media, including drawing, painting, photography, and mixed media. The exhibition includes reflections on identity, emotions, isolation and dreams.
Please join us for the exhibition opening on Fri 3 Mar @ 6pm RSVP HERE
Art After Dark + Hot Reels ~ Burrinja Climate Change Biennale
Sat 11 Feb from 6pm | Burrinja
Join us for an enhanced experience of our current exhibitions, with curated art, music, film and food experiences.
➕
Watch screen-based art and performance works that offer evocative and affecting perspectives on the climate crisis on the lawn at Burrinja. Bring your picnic, enjoy a local sustainability fair and have a go generating power via bicycle for an inspiring summer evening under the stars.
Tickets ~ pay what you feel