What's On - all current events
Dates
Applications Open
SEP 6 - OCT 6
more info

Open Studios Weekend
SAT 9 & SUN 10 MAY 2020

Group Exhibition
APR 23 - MAY 17, 2020
BURRINJA GALLERY



2020 Dandenong Ranges Open Studios
Come and explore the secrets of the Dandenong Range's with this creative and inspiring cultural experience. The Dandenong Ranges Open Studios takes you down the fern lined lanes of the hills to discover a selection of the most intriguing studios. Explore and connect with artists, ignite your creative imagination and step into the hidden gems, curious constructions and awe inspiring spaces of the artists' creative environments.
Visit the exhibition at the Burrinja Gallery and select the studios that most intrigue or inspire you. You will have the unique opportunity to purchase artwork and hand crafted items directly from the artists, informed by new insight into their creative world.
Dandenong Ranges Open Studios is the biggest creative 'Open Door' of the region.
OPEN STUDIOS WEEKEND
SAT 9 & SUN 10 MAY 2020


Visit studios between 10am and 5pm during the Open Weekend.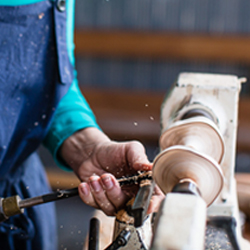 Date
SAT 14 SEP 8PM

Venue
Burrinja Theatre
Tickets
$36 Adult
$32 Concession
$30 Friends of Burrinja
$ 28ea Group 6+
$18 26 & Under




Single $3 ticketing fee applies
per total transaction
Date
WED 5 JUN 7.30PM

Venue & Tickets
THE MEMO
HEALESVILLE

The Sapphires
The most intimate telling of this now much-loved story yet.
The Sapphires is a funny, heart-warming tale inspired by the true story of Tony Brigg's mother – the incredible journey of four Yorta Yorta Women, who sing Motown hits against the backdrop of personal change and massive social upheaval. It is an energetic, fun and engaging play that affirms life and the realisation of dreams. The Sapphires is one of Australia's best-loved stories. This multiple award- winning musical play, that inspired the film, is lighting up the stages of the Memo & Burrinja for Culture Tracks 2019.
Run time is 140 minutes including interval and is suitable for ages 12+. Contains some adult themes, simulated warfare, and some coarse language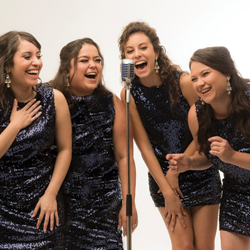 Dates
WED 18 SEP 7.00PM
THU 19 SEP 7.00PM


Venue
Burrinja Theatre
Admission
$23 Adult
$15 Concession
$15 Youth 16 & Under





Tickets on sale TUE 27 AUG 10.30 AM
MONBULK PRIMARY SCHOOL present:
Alice in Wonderland JR
Travel down the rabbit hole and join Alice, one of literature's most beloved heroines, in her madcap adventures. Featuring updated songs from Disney's thrilling animated motion picture, Disney's Alice in Wonderland JR.is a fast-paced take on the classic tale.
The ever-curious Alice's journey begins innocently enough as she chases the White Rabbit. Her adventures become increasingly more strange as she races the Dodo Bird, gets tied up with Tweedle Dee and Tweedle Dum, raps with a bubble-blowing Caterpillar and beats the Queen of Hearts at her own game!
Based on the 1951 Disney film "Alice in Wonderland" and the novels "The Adventures of Alice in wonderland" and "Through the Looking Glass" by Lewis Carroll.
Run Time - 60 Minutes | Suitable for All Ages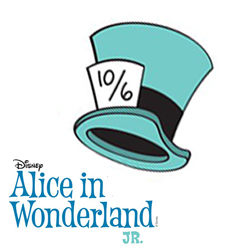 Date
SAT 21 SEP 6.30PM

Venue
Burrinja Theatre
Tickets
$18 All
$14ea Group 4+




Single $3 ticketing fee applies
per total transaction


Picasso and His Dog
A captivating story for the whole family – sure to delight audiences of all ages.
For anyone who's ever patted a dog or been moved by an artwork.
Picasso and His Dog is inspired by the true life story of Pablo Picasso and his sausage dog Lump. This delightful show celebrates the animals with whom we share our lives while exploring what it is to be creative and to create. Created by Lemony S Puppet Theatre, this work is an inventive mix of live art-making on-stage, puppetry and magic realism. Picasso and His Dog is about how the animals in our lives can inspire us to be excellent humans (and artists).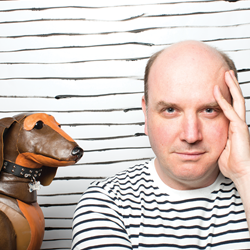 Dates
WED 25 SEP 8PM
Venue
The Fat Goat, Upwey
Cost
FREE
WAM (Where Artists Meet) at the FAT GOAT
Are you spending hours alone in the studio…?
Do you want to meet other artists? Discuss creative ideas? Develop new artistic networks?
Here's your chance to get out, have some fun and talk shop with other local artists with Friday night drinks!
Burrinja invites you to our local Artist Social.
With the Dandenong Ranges rich and abundant cultural landscape Burrinja's WAM events are a great opportunity to develop new creative networks, find out about potential opportunities and connect with your local arts community.
Artists of all art forms are invited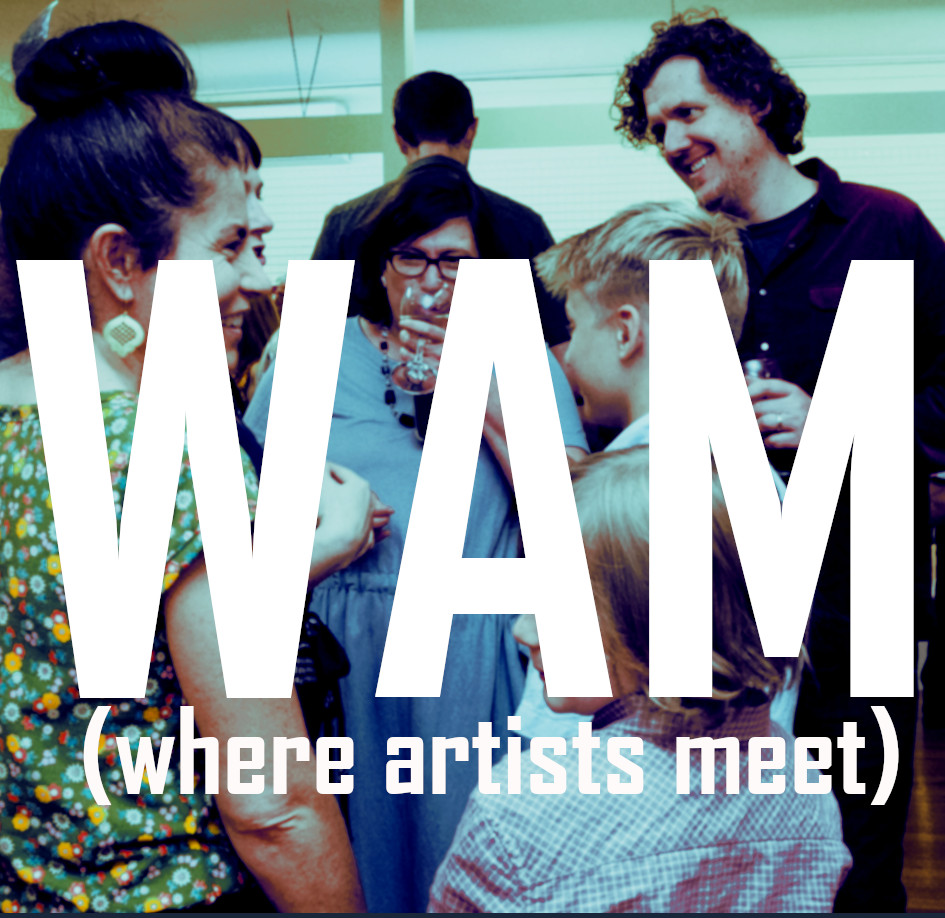 Date
THU 26 SEP 2PM

Venue
Burrinja Theatre
Tickets
$18 All
$14ea Group 4+




Single $3 ticketing fee applies
per total transaction



FoRT
Cancelled due to unforeseen circumstances
A show for cubby creators and den dwellers!
Rollicking fun with spectacular acrobatics, clowning and poetic visuals, celebrating imagination and adventure.
Have you ever built a… FoRT? … The wonderful crew at Asking for Trouble delve into the art of play and the creation of worlds from everyday objects. Two strange characters appear hunting for whispers of adventure. A couch, table, cushions, sheets and broomsticks transform into rockets, trampolines, cliffs and tents - places to explore. Images appear and disappear. FoRT is full of ridiculous clowning, spectacular acrobatics, poetic visual imagery and celebrates the kind of creative genius that has been known to turn lounge rooms into volcanoes, trees into castles and cardboard boxes into racing cars.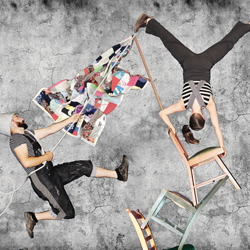 Dates
Registration 9 -24 Aug
Launch event 11am Sat 12 Oct

Exhibition Oct 12 – Nov 12

Artwork collection Nov 15 – 23
Venue
Upwey Main Street
Cost
Adult $10 (includes board)
14 & Under $5 (includes board)
The Upwey Archies
Bringing together the creative voices and vision of our community, this project is a celebration of the people of Upwey.
Inspired by the Archibald Prize and 'Not The Archies', the Upwey Archies is a community portrait project.
This is your chance to create an original artwork celebrating someone special to you or to the hills, and be in the running for six awards with mystery prizes like theatre tickets and meals in Upwey.
The Upwey Township Group, in partnership with Burrinja, are thrilled to present The Upwey Archies 2019.
How it works…
1. Head to Burrinja between August 9 -17 to pay the registration fee, collect a canvas and registration form. Burrinja is open Tuesday to Saturday 10am - 2pm.
2. Create a portrait of a person that is important to you on the canvas provided.
3. Complete your Artwork Description on line by following the link in your confirmation of registration email.
4. Complete the information on the back of your canvas.
5. Drop off your finished and dry artwork at Burrinja between September 28 and October 5 (Burrinja will not accept wet or damp artwork).
6. Attend the launch and award presentation ceremony, 11am Saturday October 12 at the Upwey Village Green (near the playground).
7. Bring your friends and family to Upwey to see your artwork on display from October 12 and November 12.
8. Collect your artwork from Burrinja between November 15 – 23. (No responsibility will be taken for works not collected by this date)
The Upwey Archies is an exhibition of portraits featured in the windows of Upwey Traders until 12 November.
For more information email Toni at This email address is being protected from spambots. You need JavaScript enabled to view it. or phone Burrinja on 9754 8723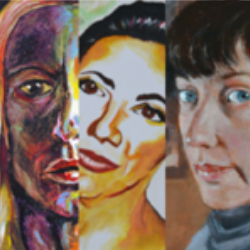 2018 artwork highlights


Date
SAT 5 OCT 8PM

Venue
Burrinja Theatre
Tickets
$28 Adult
$24 Concession
$22 Friends of Burrinja
$22 Group 6+
$18 26 & Under




Single $3 ticketing fee applies
per total transaction

Date
FRI 13 SEP 2PM

My Brilliant Divorce

My Brilliant Divorce by Geraldine Aron is the radiantly witty and warm personal account of Angela. Dumped by her husband for a younger model, we follow her achingly funny story as she fumbles through the days and the dating scene, rediscovering herself and hoping to find the love of her life! A smash hit for Dawn French on the West End, Mandi Lodge will star in HIT's 2019 Australian production of this irresistibly funny "stand up tragedy!"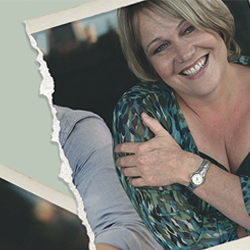 Date
SAT 12 OCT 8PM

Venue
Burrinja Theatre
Tickets
$28 Adult
$24 Concession
$22 Friends of Burrinja
$22ea Group 6+
$18 26 & Under




Single $3 ticketing fee applies
per total transaction



39 Forever
An enthralling comedy about ageing in an image obsessed world
Satire with sting and songs with cringe… it must be Fringe Fun Follies time!
Do you still feel like you're 25 even though your birthdate stubbornly insists you're not? Are you enquiring about Botox 'for a friend'? This hilarious cabaret from Amity Dry (author of the musical 'Mother, Wife and the Complicated Life') was a sell-out success at last year's Adelaide Fringe and is sure to be a great girls night out. From her childhood home perm to the eve of her 40th birthday Amity explores the pressure women face to maintain the beauty ideal and how social media, Botox and the Kardashians have forever altered the quest for eternal youth. She pokes fun at her '80s childhood and '90s teen exploits, and questions whether 40 is the new 30 or just something you say to make you feel better.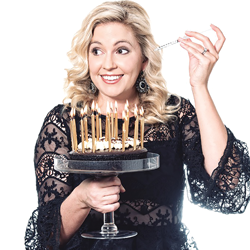 Date
SUN 13 OCT 2PM

Venue
Burrinja Theatre
Tickets
$28 Adult
$24 Concession
$22 Friends of Burrinja
$ 22ea Group 6+
$18 26 & Under





Single $3 ticketing fee applies per total transaction



Sherlock Holmes and a Woman's Wit
Grip the edge of your seat as Lux Radio Theatre brings these wonderful 'whodunit' stories to life.
Before television, the entertainment highlight of the week was the Sunday night radio play. The Lux Radio Theatre recreates those days with distinguished actors playing multiple roles, creating the live sound effects and the vintage soap commercials. Let your imagination run free as you watch two intriguing Sherlock Holmes stories by Arthur Conan Doyle. Paul David Goddard leads the cast as Sherlock Holmes and the woman he admires is played by Lucy Gransbury.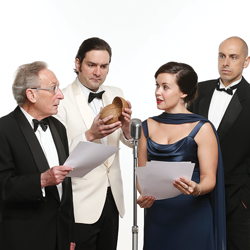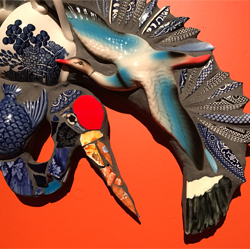 Dates
NOVEMBER WORKSHOP
SAT 9 & SUN 10 NOV

Times
10am - 4pm each day
Where
Belgrave Library Workshop
Reynolds Lane, Belgrave VIC 3160
Prices
$260 (both days)
$150 (single day)

Do you want to get creative with crockery?

This workshop is designed for those of you who would like to indulge in 12hrs or 6hrs of tuition with Jessie Yvette Journoud-Ryan over a single weekend...
Beginners are welcome too (2 days recommended)!
Students may also book for a single day only.

Classes are run by professional artist and qualified teacher Jessie Yvette Journoud-Ryan.
Main materials will be supplied (Tools, adhesives, a selection of crockery...).

Workshop Specifications:
- A pre-prepared marine-ply surface will be provided (and optional).
- You are free to bring along your own pre-prepared surface of any dimension.
- The workshop will effectively be booked for 12hrs in total over the weekend, so you can choose what kind of breaks you prefer at any time.

Program each day:
- 2hrs in the morning (10am-12pm).
- 1hr window for lunch (Optional).
- 3hrs in the afternoon (1pm-4pm)

Please note that a No Refund ticketing policy applies to late cancellations (within 7 days of the scheduled workshop).
Ideal ages 18+
IMPORTANT: Due our remodelling Jessie's Workshops are being held a Belgrave Library,Reynolds Lane, Belgrave VIC 3160.
Date
SAT 9 & SUN 10 NOV

Times
Various

Venue
Karwarra Australian Plant Garden
Kalorama Memorial Reserve
1190-1192 Mount Dandenong Tourist Rd,
Kalorama VIC 3766
Tickets
$35 Admission per day
$25 Concession per day
$15 Strapped per day

on sale 22nd September
Shifting Thresholds | hillsceneLIVE 2019
Explore live art in a forest edge festival and find yourself engaging with experimental artists and their enthralling works.
Hillscene Live 2019 has an amazing program over 2 days, showcasing this year's coterie of artists and a delectable buffet of workshops, dialogues, live music, ART, and more.

hillsceneLIVE is a weekend live art festival inspired and created by artists who take juicy risks, ask big questions and make bold statements with their work. Experience live art and performance, including Theatre, Dance, Sound Art, Comedy, Spoken Word, Circus and especially those works that don't fit easily into these categories.

Each year the hillsceneLIVE festival comes to life in an under utilsed space in the Dandenong Ranges, from old offices and heritage cottages to public gardens. Explore live art in a forest edge festival where you'll find yourself in spaces from wide landscapes, to nooks and crannies – engaging with experimental artists and their enthralling works.

"hillsceneLIVE was an incredible journey on which you never knew what was around the corner. It was a chance to interact and step outside your comfort zone and the more you went along with it, the more you were able to gain. I came away feeling inspired to create." Audience member - 2016

Program & App Coming Soon


Date
SAT 23 NOV 8PM

Venue
Burrinja Theatre
Tickets
$33 Admission*




Single $3 ticketing fee applies
per total transaction

*This show is NOT elligible
to use "the one free ticket"
benefit included in the
Friends of Burrinja Membership.

Lloyd Spiegel ~ Cut and Run Tour
Acoustic Blues master Lloyd Spiegel is proud to announce the release of his 10th album 'Cut and Run' and is headed out on a mammoth Australian tour to get people acquainted with the new tracks, and is not a show to miss for those who love incredible guitar playing, great songs and the odd tall tale.
'Cut and Run' is the final part of an unexpected trilogy about personal redemption Lloyd didn't even realise he was writing until it was finished. Where previous albums 'Backroads' and 'This Time Tomorrow' had Lloyd asking questions and begging forgiveness for the sins of his past, on 'Cut and Run' he has found the tenacity to face the next chapter of his life.


Date
Annual
Venue
Burrinja Cultural Centre
Galleries
Theatre
Shop
Cafe
Community
Tickets
$40

Give the gift of membership
Visit the Box Office or call 9754 8723
Belong...
Become a Burrinja Member

Connect with your community and support arts in the Hills with your $40, and we will give you:
One FREE theatre ticket each year to a Burrinja show *

Member ticket discounts on Burrinja shows

Free ticket postage
Updates, insights and special programs
Special event invitations
Member priority new season booking
10% off Burrinja gallery shop
By becoming a Burrinja Member you will be supporting local arts and culture as well as the many local projects that Burrinja manages, supports and enable -
building community through arts
.
* Available for Burrinja season shows only excludes venue hire 'No Free Tickets' shows