Cafe and Gigs - The Skylark Room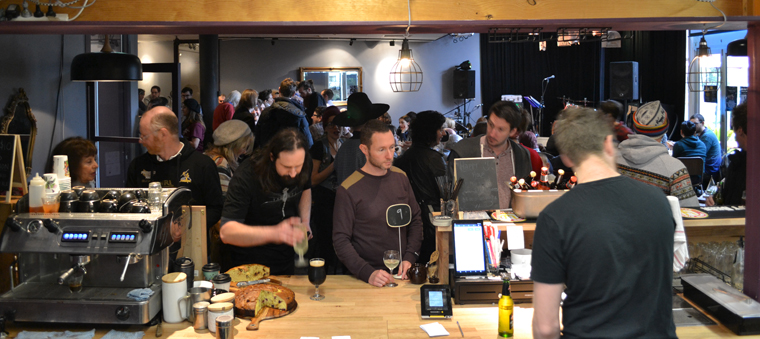 A sultry, intimate music and function venue by night, perfect pre-show dining, fabulous weekend café for brilliant breakfasts and luscious lunches.
Now look forward to - More music, more events, more on weekends.
The Weekend Skylark Room hours will expand to open from 9am, offering a great new breakfast menu and closing at 4pm, with gigs, events and functions at night.
During the week gallery, studio and other cultural centre patrons will still have access to self-service refreshments and beverages with a selection of freshly baked snacks.
The Skylark Room will continue to provide a fabulous theatre and event pre-show dinner service, foyer bars and many other great hospitality and event offerings to Burrinja patrons; along with hosting private functions, catering and Weddings.
Thank you for your ongoing support. Snowy, CJ and the Skylark Team look forward to offering you more great live music and cultural programming in the heart of the cultural hub of the hills.

Contact
Phone 8288 2772
Open Hours
Day time Sat and Sun 9am - 4pm
Evenings The Skylark Room gig guide
Theatre Shows – Foyer Bar
Enjoy great wines, beers, soft drinks and snacks from The Skylark Room Foyer Bar, operating one hour prior to performances.
The Box Office is also open at the same time for ticket sales and collection.
Your gig / event at The Skylark Room
Once booked, Cafe event details can be registered to be listed on the Burrinja website via this form.
More / Contact
theskylarkroom.com
facebook page
Email This email address is being protected from spambots. You need JavaScript enabled to view it.
Band inquiries l This email address is being protected from spambots. You need JavaScript enabled to view it.