Cafe and Gigs - The Skylark Room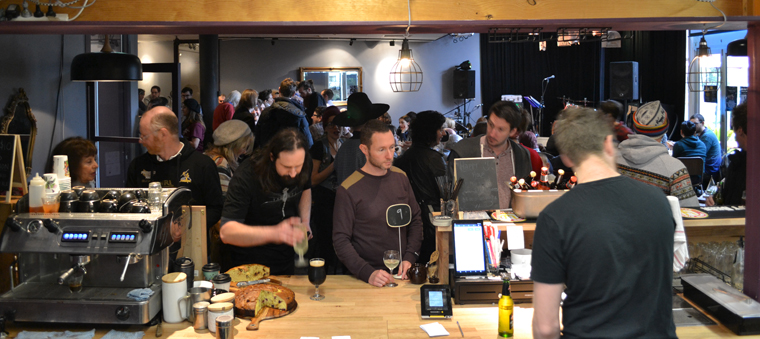 A sultry, intimate music and function venue by night, perfect pre-show dining, fabulous café for brilliant breakfasts and luscious lunches.
Look forward to - more music, more events, more foodie experiences.
The Skylark Room will open from 10am, Thursday - Sunday, offering a great new breakfast & lunch menu and closing at 3pm, with gigs, events and functions at night.
On Tuesday's & Wednesday's the gallery, studio and other cultural centre patrons will have access to self-service refreshments and beverages.
The Skylark Room provides a fabulous theatre and event pre-show dinner service, foyer bars and many other great hospitality and event offerings to Burrinja patrons; along with hosting private functions, catering and weddings.
The Skylark Team look forward to offering you great live music and cultural programming in the creative heart of the Dandenong Ranges.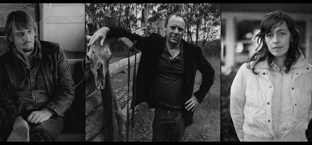 FRI 29 JUN - Matt Walker + Dan Tuffy + Lucie Thorne $15 presale - book here
Cool grooves, a sultry sound and a genuinely idiosyncratic approach to creating music with a story to tell forms the finer stuff that seeps through the cracks of Dan Tuffy's majestic songs. Tuffy's solo debut SONGS FROM DAN is a songwriting triumph. Released in 2017 to high praise and airplay in all corners of the globe, Americana.uk placed it among the best releases of the year and the very critical Euro mag OOR called it "a masterpiece".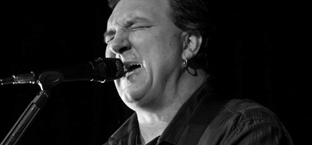 SAT 7 JUL - Spare Tyre Politics + MissMay $10 presale - book here
Songs that mean something, musicians that mean what they play. A musical adventure that defies genre and dogma alike. Come in from the cold and discover the warm solace in your own thoughts, inspired by the lyrical pathways and musical environments laid out for you with skill, passion and energy - this is Spare Tyre Politics.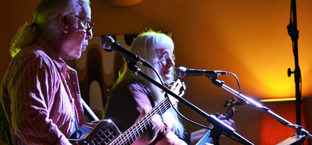 FRI 13 JUL - Moonshine Coalition + Devil Goat Family String Band $12 presale - book here
Moonshine Coalition was formed in Melbourne, Australia in early 2015, Max Lees playing slide resonator guitar and Annie Dixon on 5-string banjo. Inspired by old time country blues music and the more modern sounds of Gillian Welch and David Rawlings, the duo performs an intoxicating blend of blues roots and folk/country music.

Contact
Phone 8288 2772
Open Hours
Day time Thurs - Sun 10am - 3pm
Evenings The Skylark Room gig guide
Theatre Shows – Foyer Bar
Enjoy great wines, beers, soft drinks and snacks from The Skylark Room Foyer Bar, operating one hour prior to performances.
The Box Office is also open at the same time for ticket sales and collection.
Your gig / event at The Skylark Room
Once booked, Cafe event details can be registered to be listed on the Burrinja website via this form.
More / Contact
theskylarkroom.com
facebook page
Email This email address is being protected from spambots. You need JavaScript enabled to view it.
Band inquiries l This email address is being protected from spambots. You need JavaScript enabled to view it.