Past Exhibitions
Heather Fairnie: Mapping - Territories and Landscape
18 July – 27 September 2009
This exhibition explored the intersections of mapping across Western and Indigenous art traditions, including the contrasts and synchronicities with 'mapping country' works from the McLeod Gift Collection and new work created by contemporary artist Heather Fairnie. The exhibition aimed to foster engagement with the process of mapping across cultural divides, enhancing the way audiences & artists perceive the place of Aboriginal art in a contemporary context.
Maps are an integral part of our lives and have a remarkable effect on our view of the world. They offer us a picture of our environment, an apparent reflection of our world and a guide to the way we might navigate the landscape and define our territories. From sketchy hand drawn directions to the latest GPS navigation systems, in contemporary Western culture we rely on maps in the everyday, equating their linear directions as some kind of truth. A map is essentially limited, however, in order to offer a readable likeness.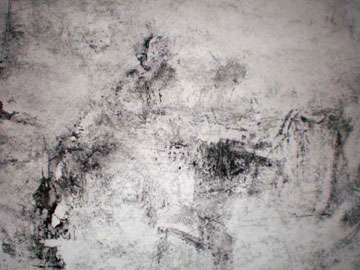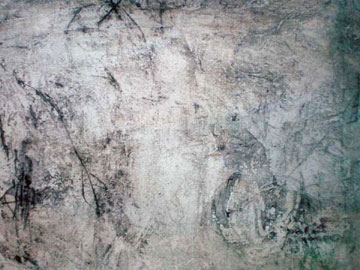 The process and form of mapping any space is inherently subjective and loaded with conscious and unconscious omissions. Maps have the ability to inform, interpret and interrupt, to re-contextualise our conceptualisations of not only where we live, but of who we are. Informatively then, the differences in how cultures 'map' their territories directly informs the divergent ways in which they approach their lived culture on a daily basis. Mapping explored the way we give visual form to landscape and territory by looking at the shape and substance of mapping across cultural divides.
Heather Fairnie is primarily an Abstraction artist, with an oeuvre ranging from print making to painting. Since completing print making at RMIT in 1994 she has exhibited extensively in many galleries across Australia and internationally.
Fairnie has always been intrigued by the notion of time, place, spirit and the creative possibilities of memory. In creating the work for this exhibition she in no way intended to depict any specific Western topographical form, or any Indigenous narrative or direct representation of Indigenous artworks. Rather, as she stated, her artworks depict imagined landmarks as 'marks without location, without history, yet they are marks that assimilate a location'.
Looking down at the landscape from above and noticing the abstract marks forming textures and patterns was an inspiration for Fairnie in creating this series of prints. Her father had a pilot's license and would often take her with him on his flights. Fairnie remembers fondly the visual journey over the vast landscape that this aerial perspective allowed her:
'It was during these times that I would discover the geometric patterns of suburbia and the abstraction of the desert plains. It is the abstraction of the desert that I feel a greater affiliation with as an abstract artist. The landscape of the Pilbara especially inspired marks that are found upon these sheets of paper.' – Heather Fairnie.
While not drawing literally from nature or history, within her practice Heather reinvents and re-interprets the memory of and sense of being or not being part of landscape. Exploring the compositional elements of space and density, this sometimes creates the illusion of topography, though always abstracted. Creating space around more intricate forms of information, Fairnie depicts a certain vastness of place, both physical and spiritual.
'They are locations in dreams, in creating artworks that may some day be found to exist.' – Heather Fairnie.