Kati Thanda
Inspired by the beauty of Kati Thanda-Lake Eyre in flood over the past few years, and the now receding waters that change the local landscape on a daily basis, renowned award winning Australian landscape photographer, Burrinja is pleased to be presenting the first exhibition of the complete works of 'Kati Thanda' at Burrinja Gallery from 18 May to 11 August 2013.
Elfes is incredibly experienced in photographing this very special part of Australia. For the past five years, he has documented Kati Thanda-Lake Eyre and the Central and Eastern desert regions of Australia. These works which form the 'Kati Thanda' exhibition, also form the basis for a book to be published by ABC Books in not to distant future, are described as 'a journey through time into the ancient world of Australia's desert interior with its infinite horizons and the ever changing landscape'.
This exhibition presents the outback in spectacular colour, featuring low level aerial images with intricate detail that capture the beauty and remoteness of this environmentally and culturally significant part of Australia.
Peter's photographs were shown at Sydney's Customs House in 2012 to great acclaim. Burrinja is excited to host the complete exhibition for the first time in a Victoria exclusive.
Venue: Burrinja Gallery
Date: 18 May - 11 August
Opening Hours: Tuesday - Sunday 10.30am - 4pm
Exhibition entry:$5 For Adults
                           $4 For Concession
                           Free for Jarmbi Members
Guided tours: Thursdays and Saturdays @ 11 am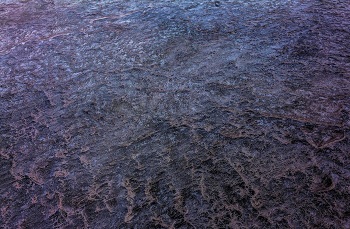 ---
The Significance of Kati Thanda
On 22 May 2012 the Arabunna People were awarded native title to 62,000km2' of South Australia including Kati Thanda, which up until December 2012 had been known as Lake Eyre, named after Edward John Eyre, who was the first European to discover this inland sea in 1840.
This ancient seabed has been an important part of Aboriginal culture and mythology for thousands of years. There are many Aboriginal Dreaming stories associated with the Lake one of them describes a ghostly spirit called Warrena, that emerged from the waters of the Lake. To the Arabunna Warrena is the spiritual keeper of the Lake. It is therefore only fitting after 160 years that we now acknowledge the traditional owners by referring to it by its Arabunna name, Kati Thanda.
Elfes says 'This exhibition chronicles my five year odyssey into what the Arabunna people call the heart of the Australia... Kati Thanda-Lake Eyre and its surrounding deserts. The people I have met and the things I have seen, has completely altered my perception of our arid interior. With or without water, this is an incredible part of Australia and the world'.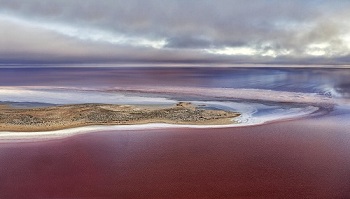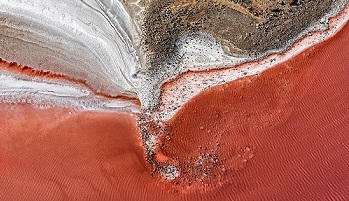 ---
All photographs in the exhibition are available for purchase as limited edition prints in various formats.
Selected images from the Exhibition have also been reproduced as prints, cards and postcards and are avaliable for purchase at the Burrinja Gallery Shop.
Please ask our reception staff for help.