Past Exhibitions
Footprint of the Spirits Touring Exhibition
Selected Aboriginal paintings of the McLeod Gift Collection formed backbone of the Footprint of the Spirits exhibition which toured to seven galleries in New Zealand during 2002/03 and attracted over 60,000 visitors. It was presented at the Centre of Contemporary Art in Christchurch, Otago Museum in Dunedin and galleries in Invercargill, Oamaru, Blenheim, Ashburton and Timaru. Two artists, Heather Umbagai and Petersen Nganjmirra accompanied the tour.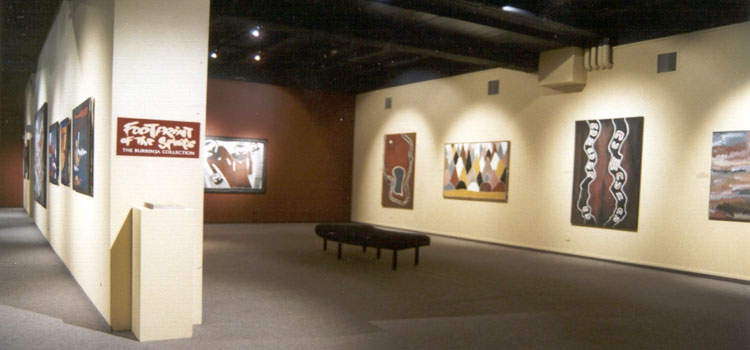 … complex and fluid iconography … exquisitely beautiful abstractions … powerful paintings … major art from our closest neighbour …
New Zealand Listener March 15 2003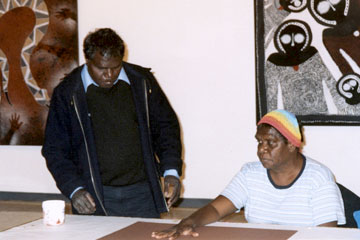 In the following years the Footprint of the Spirits exhibition continued to tour regionally and was exhibited at the Whitehorse Art Space in Box Hill, Horsham Regional Art Gallery, Manningham Gallery, Lilydale Museum and Portland Art Centre in Victoria, and interstate in Port Macquarie, Hastings Regional Gallery, Wodonga Art Space, NSW and Toowomba Regional Art Gallery, QLD.