Date
8 May - 7 June

Venue
Jarmbi Gallery
Orly Faya : The Gaia Collection

Orly Faya is an Australian born, International artist and traveller of twelve years who has delved deeply into the realm of mimetism within body painting and photography over the last 18 months.

Painting human bodies into the various landscapes around the globe, Orly's message is clear: We came from the earth, are of the earth, and will return to the earth. It is time to remember who we are and recognise the importance of honouring our harmonious existence.

Orly's debut exhibition is a celebration of creation itself, sharing the stories of the artworks, organic collaborations with Mother Earth in all her spontaneous glory and the people who stand to merge, their strength and determination within intensity beyond explanation. You are invited to share this special debut occasion and take the opportunity to connect with Orly's unique pieces, presented to a live audience for the first time ever.
Exhibition opening Saturday 9 May at 2pm
Creation's Calling -Collaborating for Sustainability
Friday 22 May at 7pm
An evening of celebrating humanity's connection to the earth through creative expression.
Kevisato Duncan Sanyü Meyasetsu from The Wilderness Society sharing the amazing work they do and why they do it...
LIVE MUSIC!
Liana Perillo on the Harp, Bloodwood - Elle Plume Reika Sroyphet & Cassie, + more Local Acts from the Dandenong!
LIVE BODY PAINTING - Orly Faya Snir and Serra Stone
SPOKEN WORD POETRY
Marija Heart ♥, Shoshana Sadia, Justine Walsh, Orly Faya, AND MORE...!
Chick here for more info on The Gaia project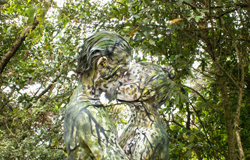 Tags: art,